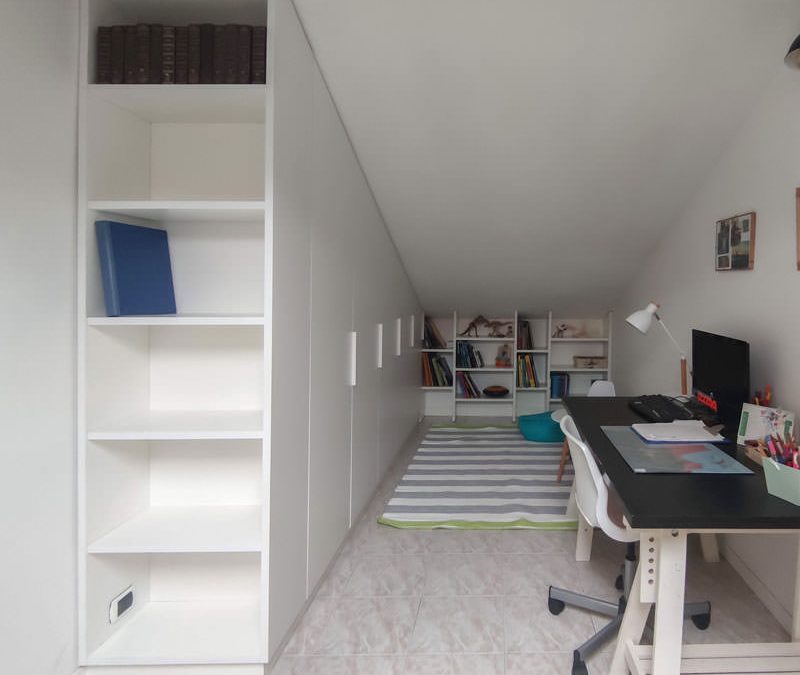 To make the most of the sloping ceiling of this attic, a large custom-made wardrobe is mixed between a functional element and a large bookcase. A hybrid furniture, usable internally for the seasonable wardrobe change, but linear in aesthetics to create a suggestive and small reading hall for our little client Francesco.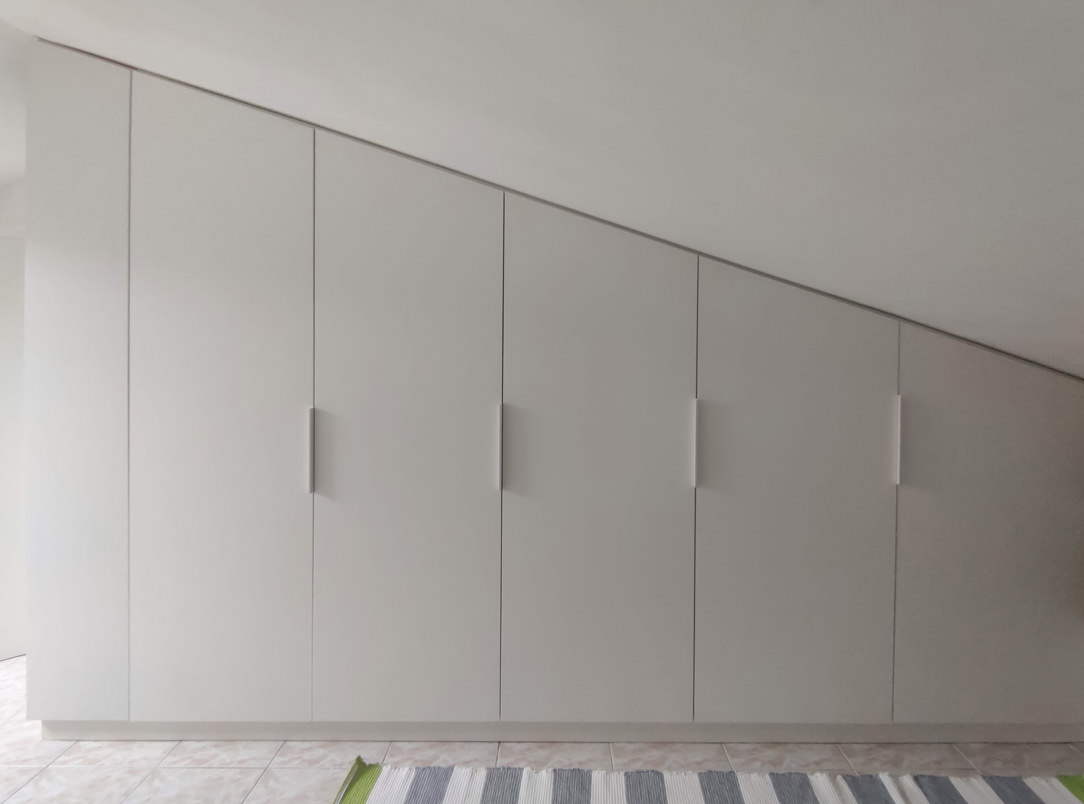 Equip an attic with sloped ceiling with a custom-made wardrobe
The attic is the project environment with great aesthetic potential but with strong architectural design constraints.
The presence of a sloping roof creates different usability areas imposed by the different internal heights of the room.
In this case, the architectural conformation of the attic, with a narrow and long plan with access to the center of the ridge, ideally divides the room into two different environments.
In one of these two the large custom-made wardrobe stands, able to exploit even the lowest corner of the attic with a bookcase in the niche.
To ensure that the sloping cut doors are not obstructed in the opening direction by the attic ceiling, it is necessary to provide single doors with fastening on the longer side. This also allows an internal division with shelves marked by single and not double modules as in a traditional wardrobe.
The backs of the bookcase are shaped in the same way in order to respect the inclination of the ceiling and optimize the overall dimensions.
To explore the theme of rooms with sloping ceilings, here are these two attics: one in a contemporary style with antique elements and the other in a modern style. To these is also added this mezzanine equipped with wardrobe and bookcase for a functional study area.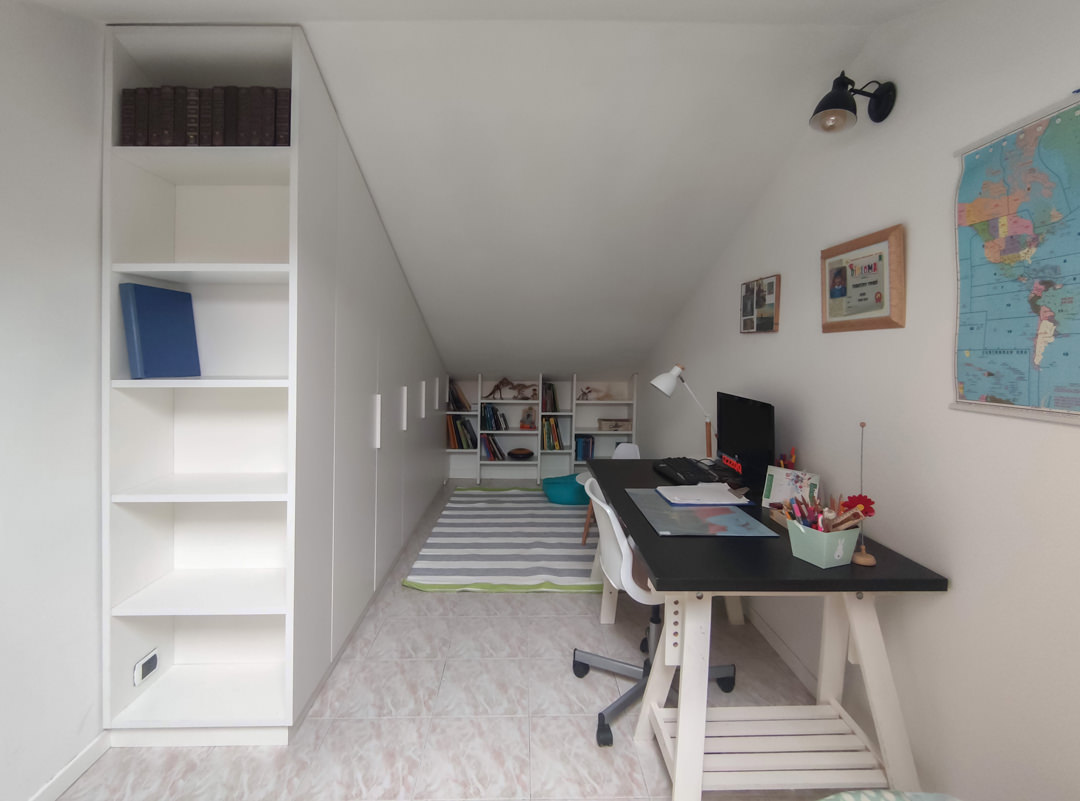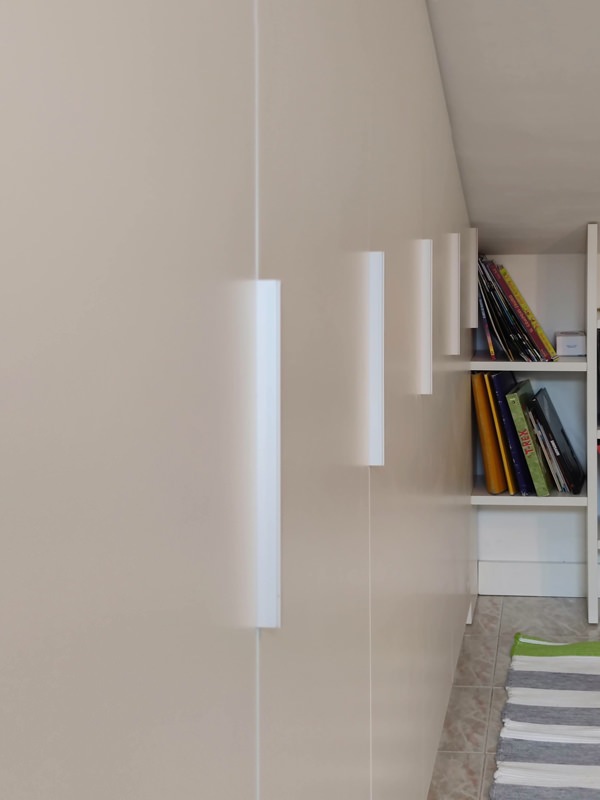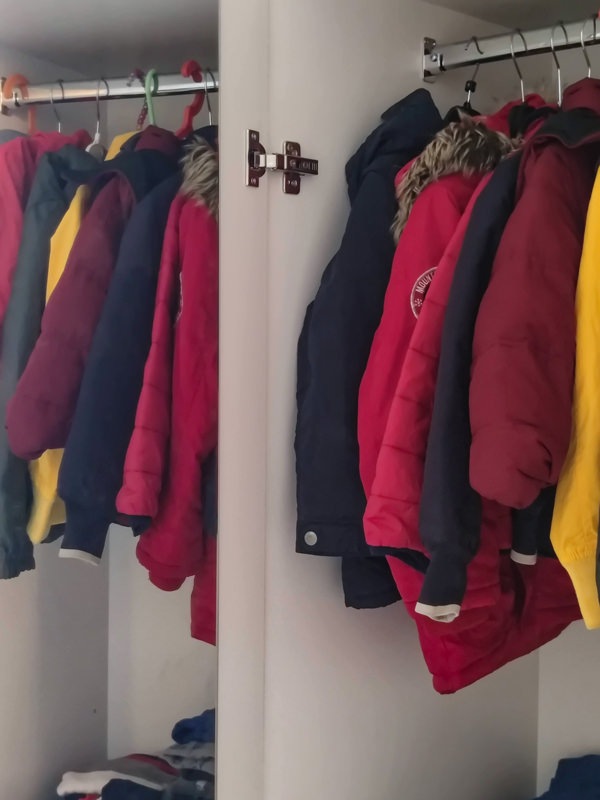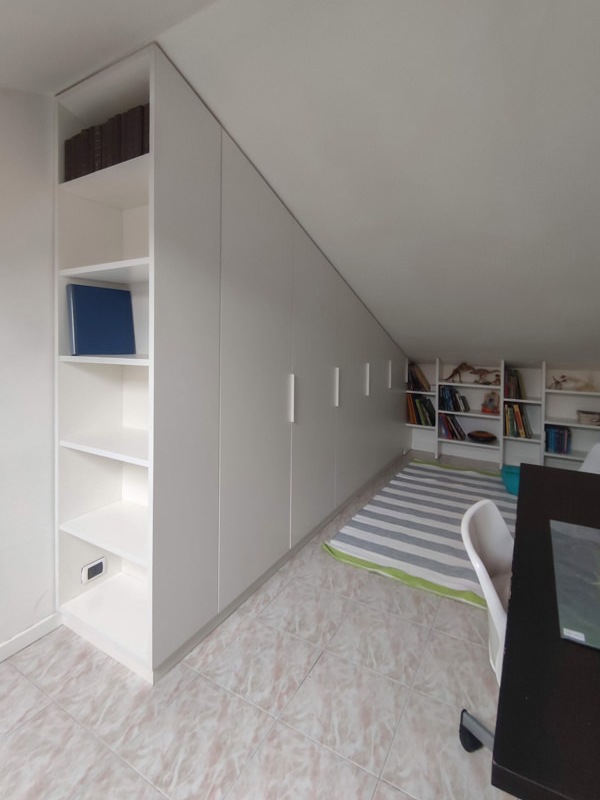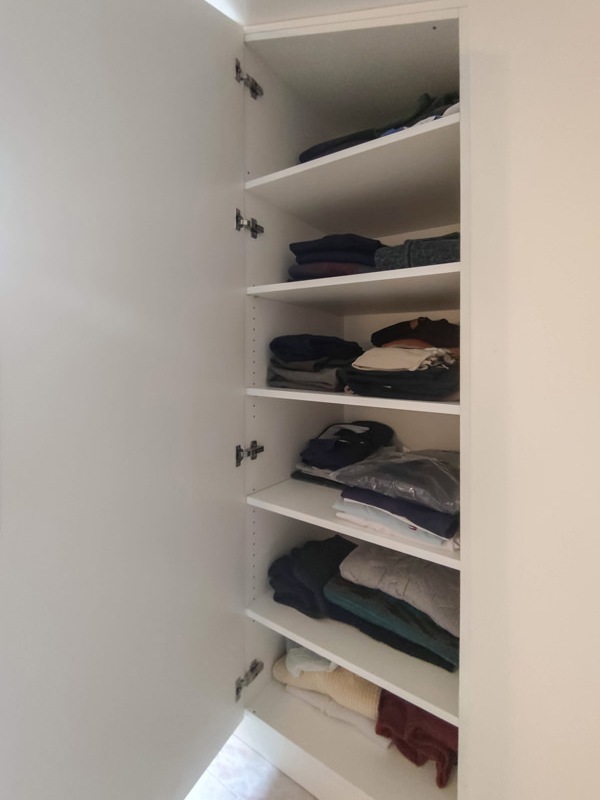 A reading corner for our most demanding small customers
Francesco is our little client with very clear needs. If mom Laura is kindly allowed to use the inside wardrobe for the seasonable wardrobe change and household linen, the niche-bookcase must be able to accommodate books and dinosaurs divided by specific themes and colors.
The shaped shoulders accommodate fixed shelves at different heights, creating a lively but elegant visual rhythm.
Even the fresh and elegant tone of the white bilaminate creates a luminous reading area in which a delicate Scandinavian design coffee table finds space.
To take advantage of the depth of the wardrobe, a second bookcase is grafted onto the side shoulder, also visually closing the furniture with a characterizing detail. The same solution was also adapted in this cerulean blue kitchen in modern style.
In this case, the shelves are positioned at a greater height so that they can also accommodate more bulky folders and books.
The reading corner is thus embraced by the multifunctional furniture that from a simple wardrobe serving an attic it also becomes a custom-made bookcase.