Being able to identify the style that best suits our personality is a strong point in the design of domestic interiors. For this reason, we have thought to collect for you a series of references that can best show the different styles of the interior design. Accompanying you in their discovery means setting the first references that will allow us to undertake customized solutions, in which different stylistic elements harmonize in a unique and identifying way. We start our journey with a Scandinavian style, essential but extremely functional. We will show you images of our creations matched with material and chromatic references and with extremely identifying design icons and interiors in order to give you the best overview of this style.
Scandinavian style has swarmed our home' interiors in recent years. Originally from Northern European countries, it has fascinated us more and more with its essentiality and harmony with nature. It is from the latter that Nordic designers and architects, first of all Alvar Aalto and Arne Jacobsen, drew inspiration to create projects in perfect harmony and functional balance. Before on the furniture terms, the Scandinavian style analyzes the relationship between Man and Nature on an architectural level. From this, the choice of the orientation of the building and the relationship with natural light become of fundamental importance. This, at high latitudes, in the winter months becomes very scarce, if not completely absent. It is therefore essential being capable of making the most of what nature offers with large windows and bright surfaces.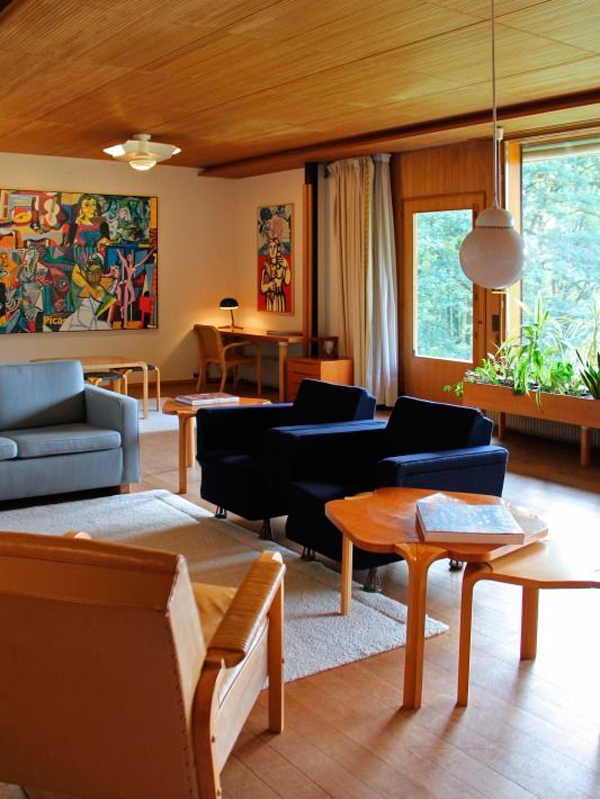 Alvar Aalto, Maison Carrè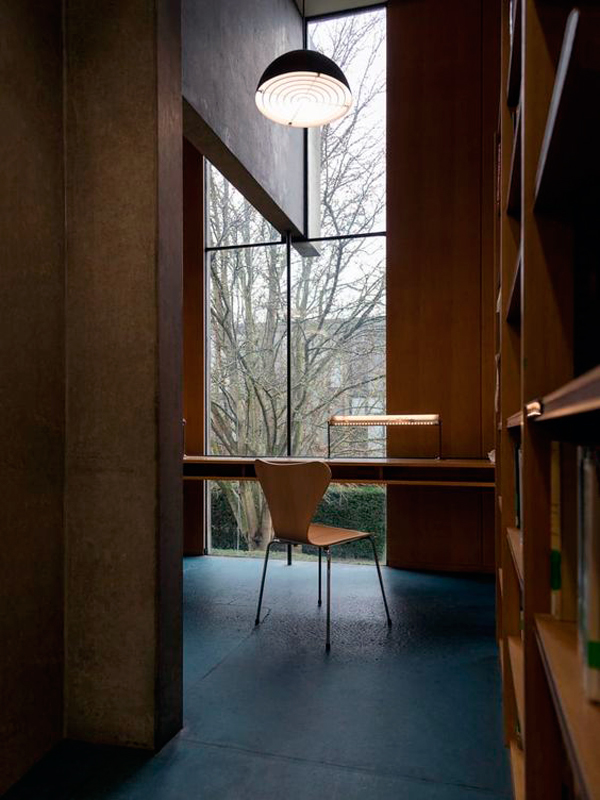 Arne Jacobsen, St. Catherine's College
Colors and materials
Fresh and bright environments are the distinctive feature of the Scandinavian style. If on one hand the architectural conformation wants to make the most of natural light, on the other it is up to the chromatic choice the ability to illuminate and lighten the interior. Here then the white becomes the undisputed protagonist of the interior. The visual delicacy identifies this style and is obtained by adopting soft colors, preferring pastel shades. To these are added the natural essences of woods, a material certainly preferred in the Nordic interiors. But pay attention to this: wood is chosen for its naturalness and refinement. Therefore, painting and surface processing that alter the original perception of the material are excluded. Favor the natural essences of oak, walnut, oak, larch, ash and first of all birch.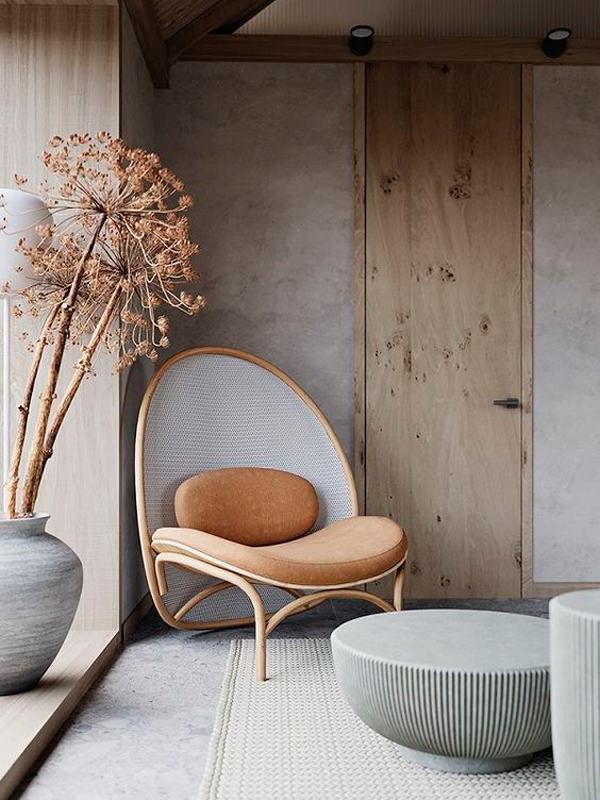 Sinuous lines for greater ergonomics of the furniture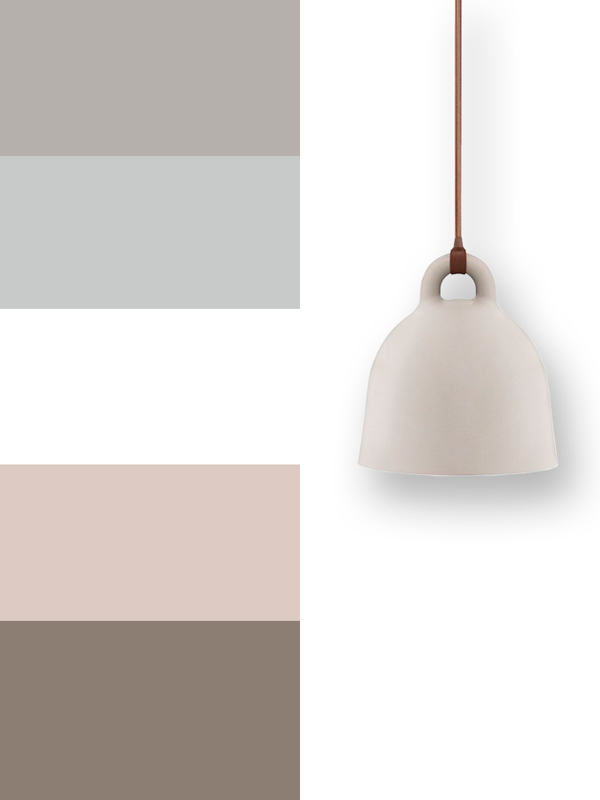 Natural materials and chromatic palette in neutral tones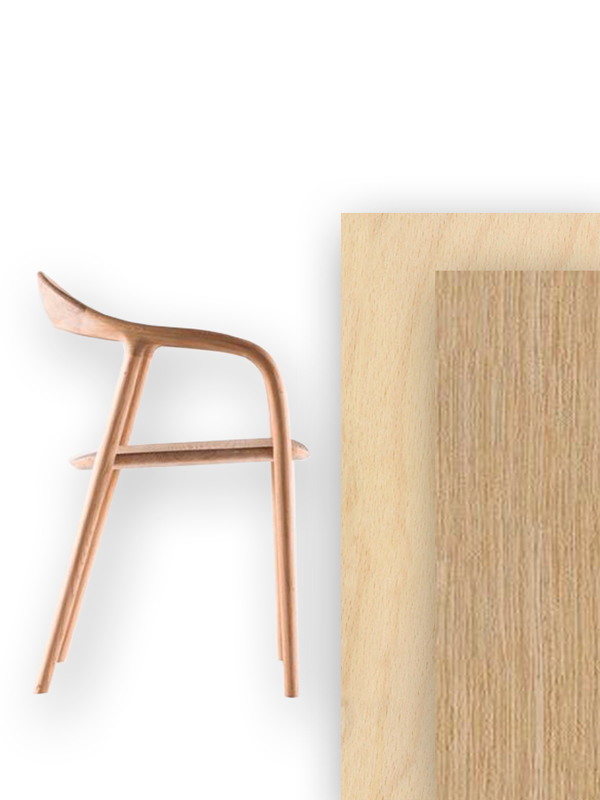 light wood essence chosen for essential furniture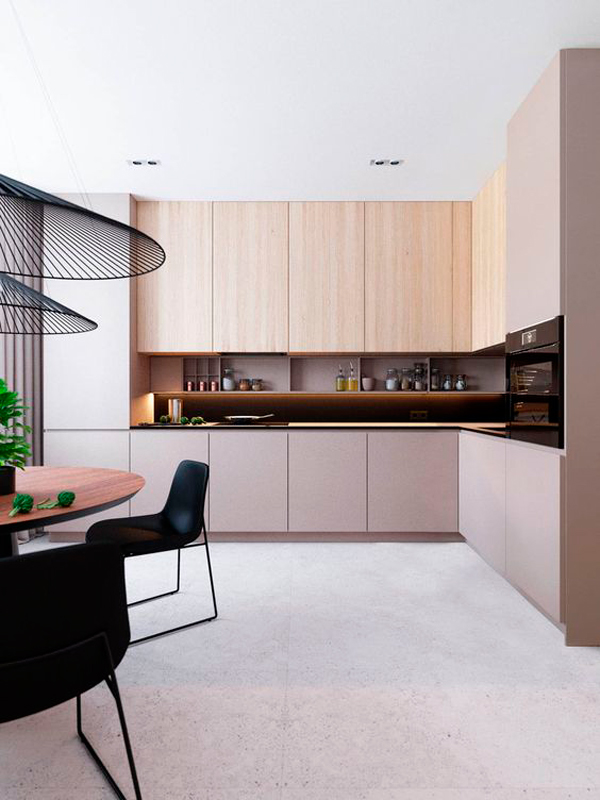 Pastel colors for a fresh touch and character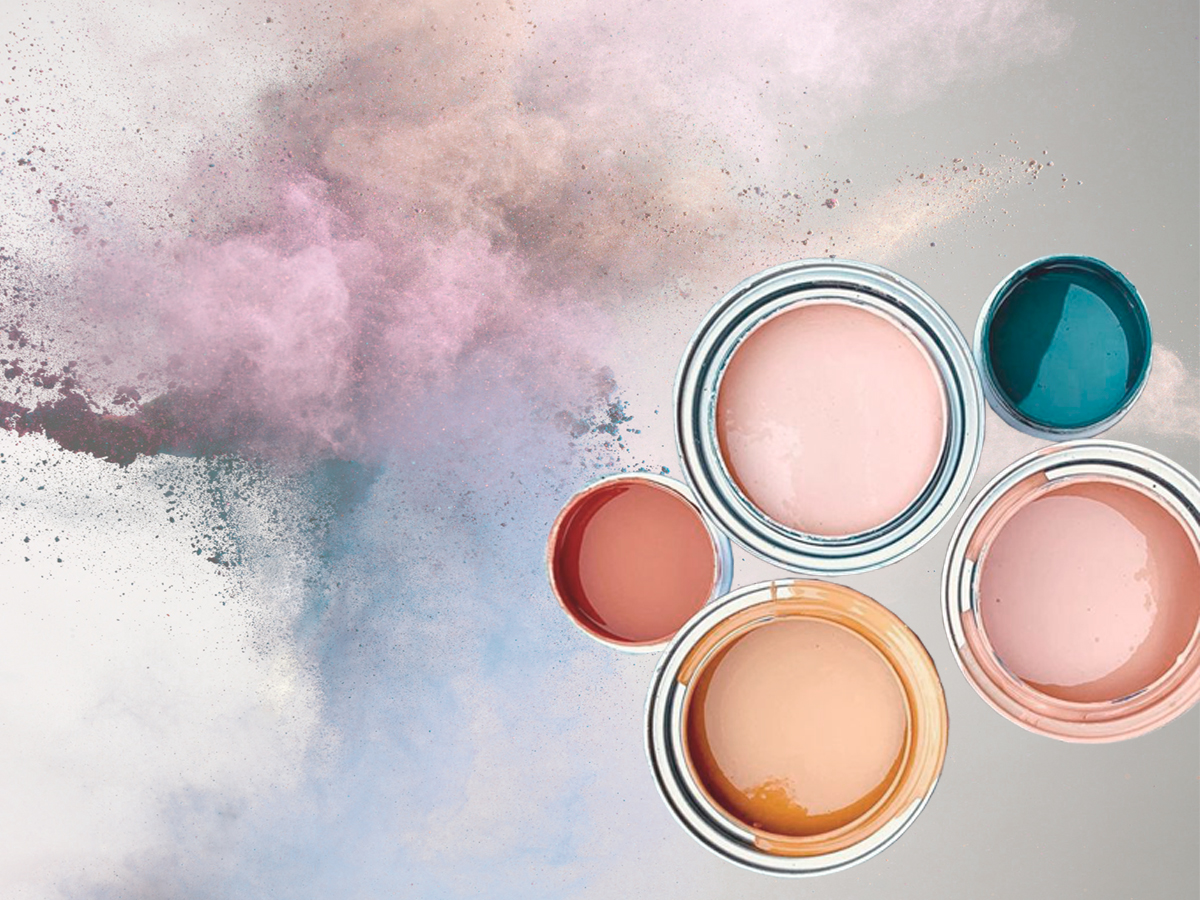 Pastel colors for a touch of grit without sacrificing delicacy
Lines and geometries
Above all the essentiality that characterizes this style is given by the conformation of the furniture and the interiors themselves. Simple and regular geometric lines are preferred, which allow themselves to be fascinated by the sinuous forms of nature but only if justified by greater ergonomics. Geometric patterns and organic lines influence each other to give shape to a light image, but first of all to respond to greater functionality.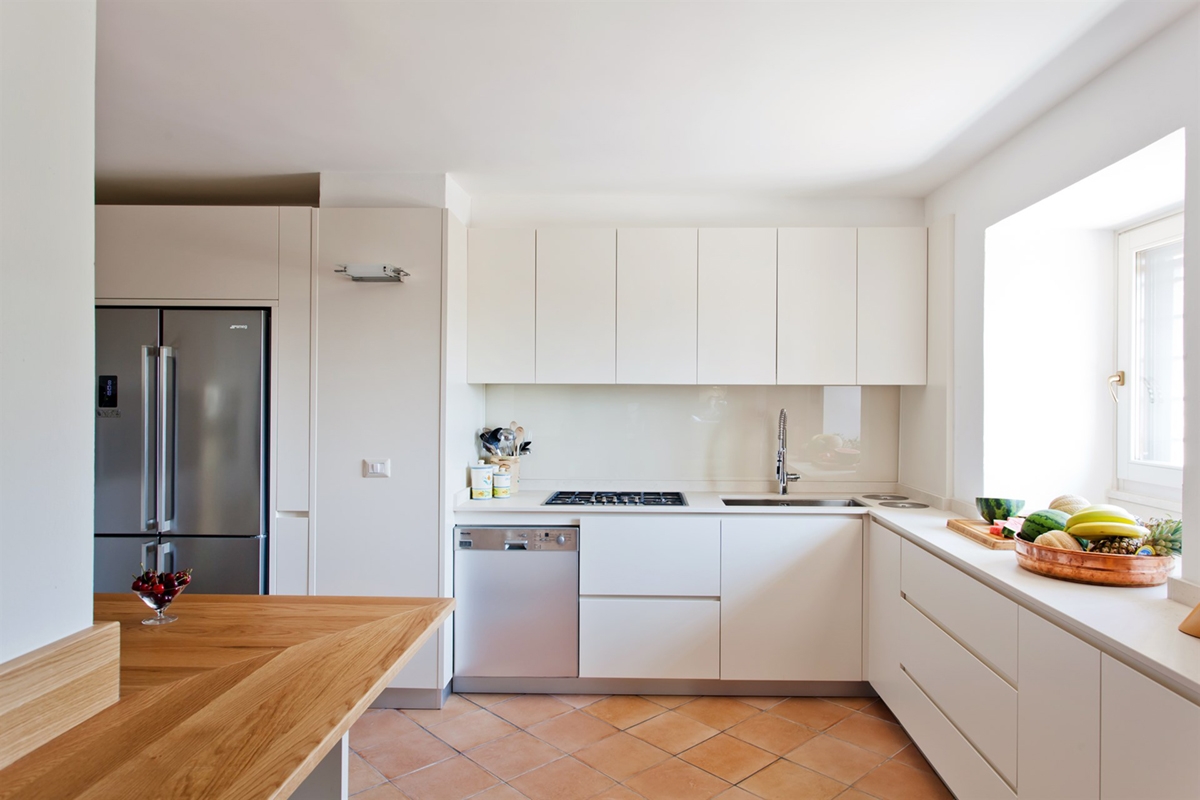 White with its brightness is the color par excellence in the Scandinavian style, as this Modulor kitchen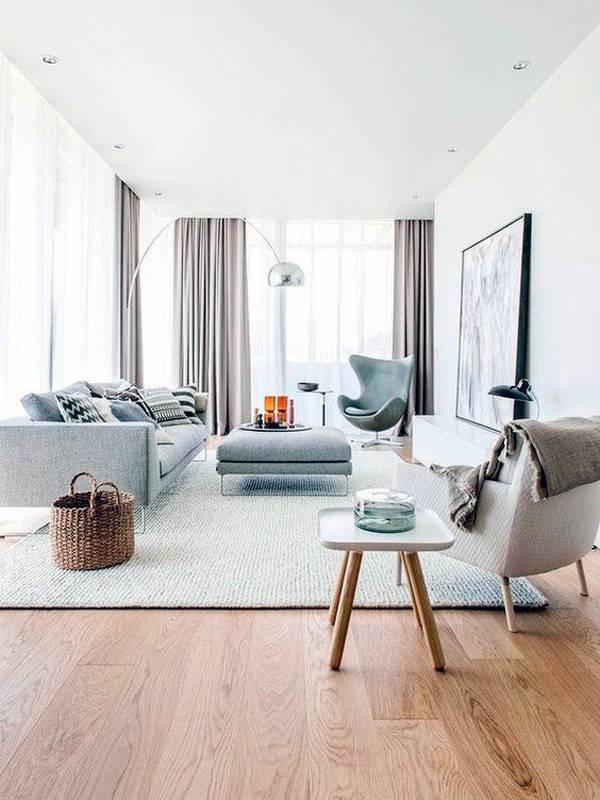 Essential furniture and delicate colors for this living room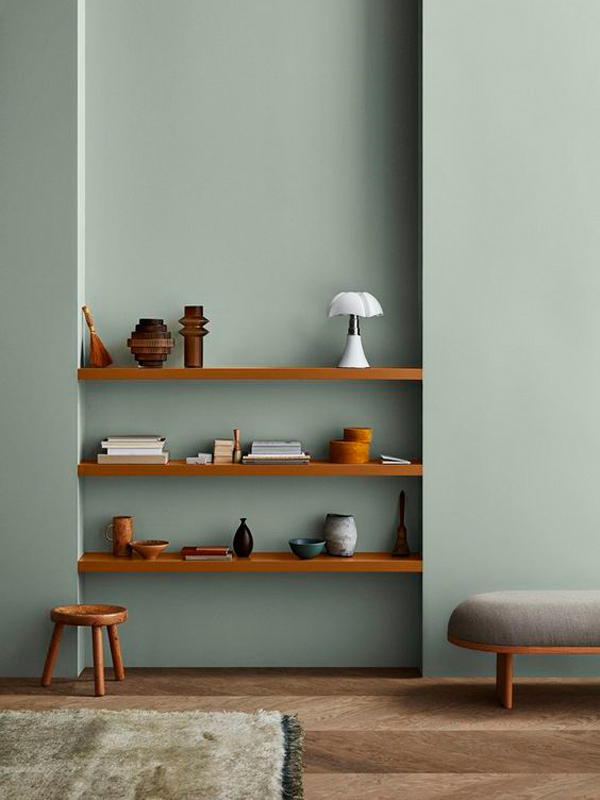 Recessed library between wooden essences and pastel colors
Conclusions
Choosing the Scandinavian style means choosing a delicate and fresh interior. If your personality is careful to detail and a lover of simplicity, you will surely be fascinated by it. Airy and bright spaces like your light thoughts and delicate and natural colors like your character, in symbiosis with nature and its perfection.