A hairstylist salon in the heart of Navigli canals where the contemporaneity takes origin from the Fifties style and its retro taste.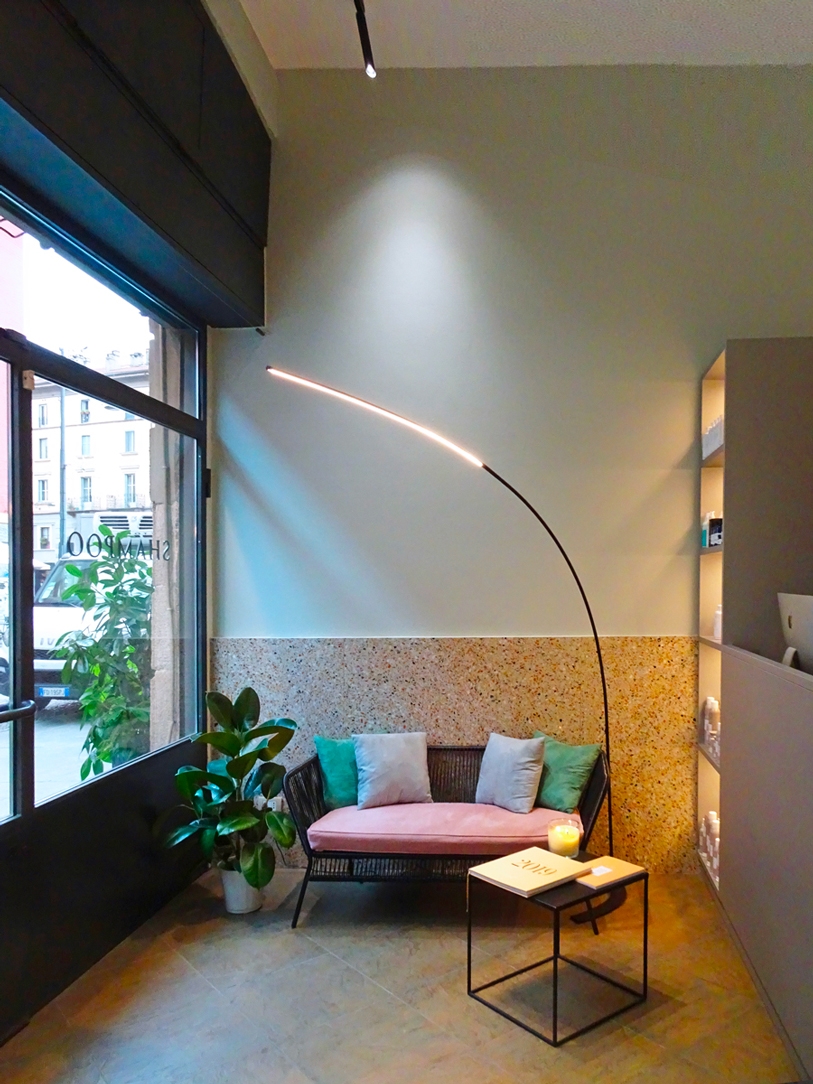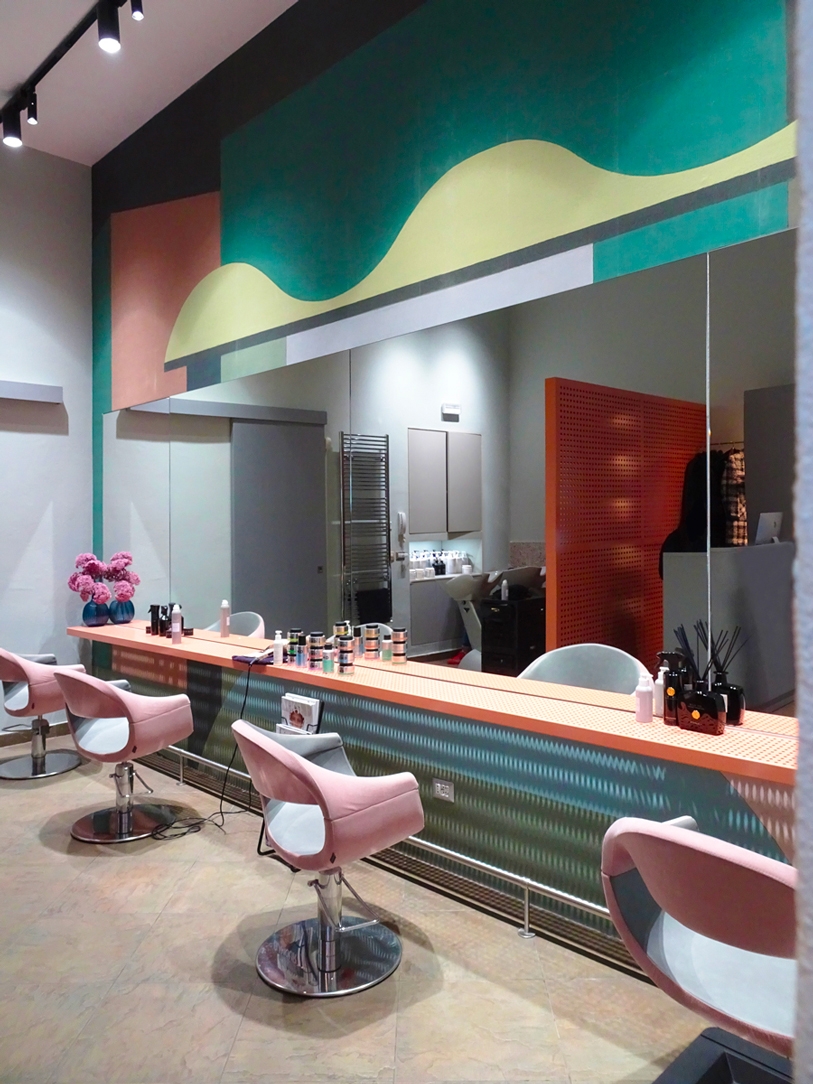 THE CONTEXT
It's commonly know that Milan is always gray, with this intervention we wanted to bring a color's and freshness's oasis! The Navigli canals are todays the heart of Milan's nightlife, full of night clubs along the banks of canals, giving them lights and revival's atmospheres. Up with the times and trends, they become undisputed ruler during the Milan Design Week and Fashion Week, holding events and installations that showcase the entire city. A contemporaneity that fits perfectly with the tradition of Milan. In fact, during the day, the small handcraft store comes to light with its traditionally setting that keep in time. Local craft shop and small atelier that looks to the contemporary tends with a careful production handed down during the time.
THE CONCEPT
Know how to combine contemporaneity and historicity is also the key of this project, where the client's request was exactly to make shape of a fresh and innovative location. A small space that clearly identify its internal room: starting from the clean and elegant entrance with its functional reception desk, passing to the essential but dynamic washing area, ending with the wide space for set and haircut and its large mirrors and spot lights.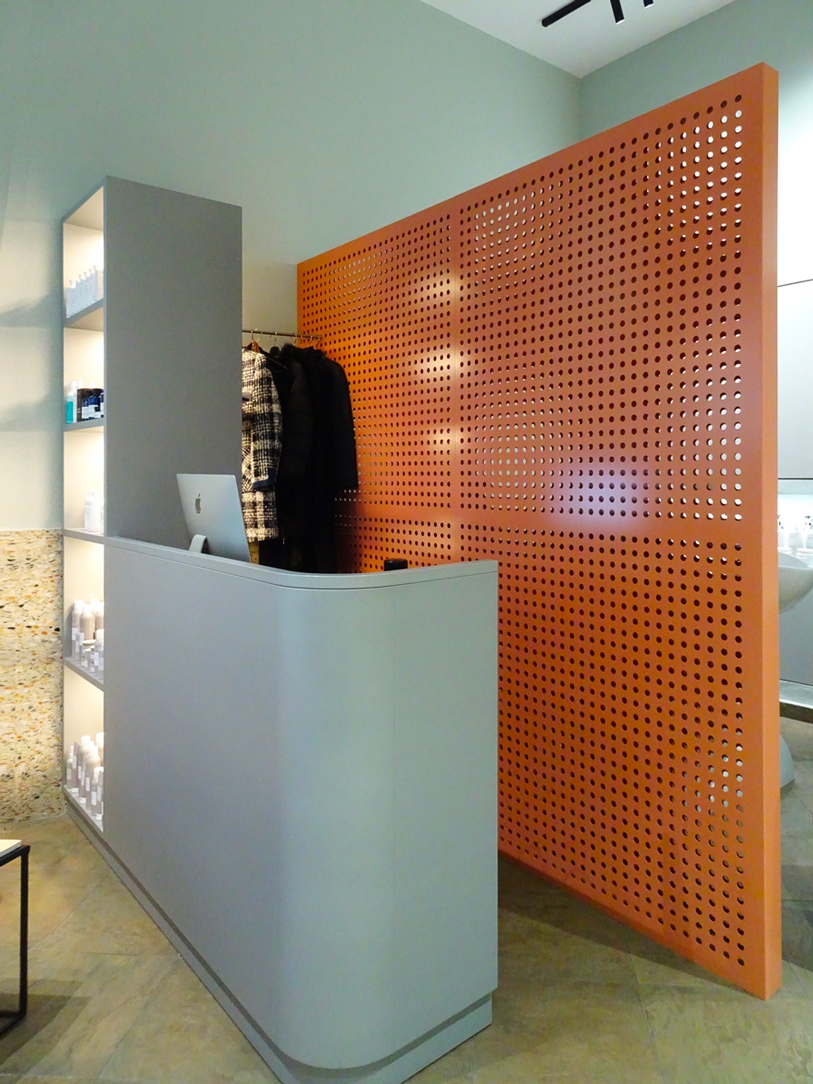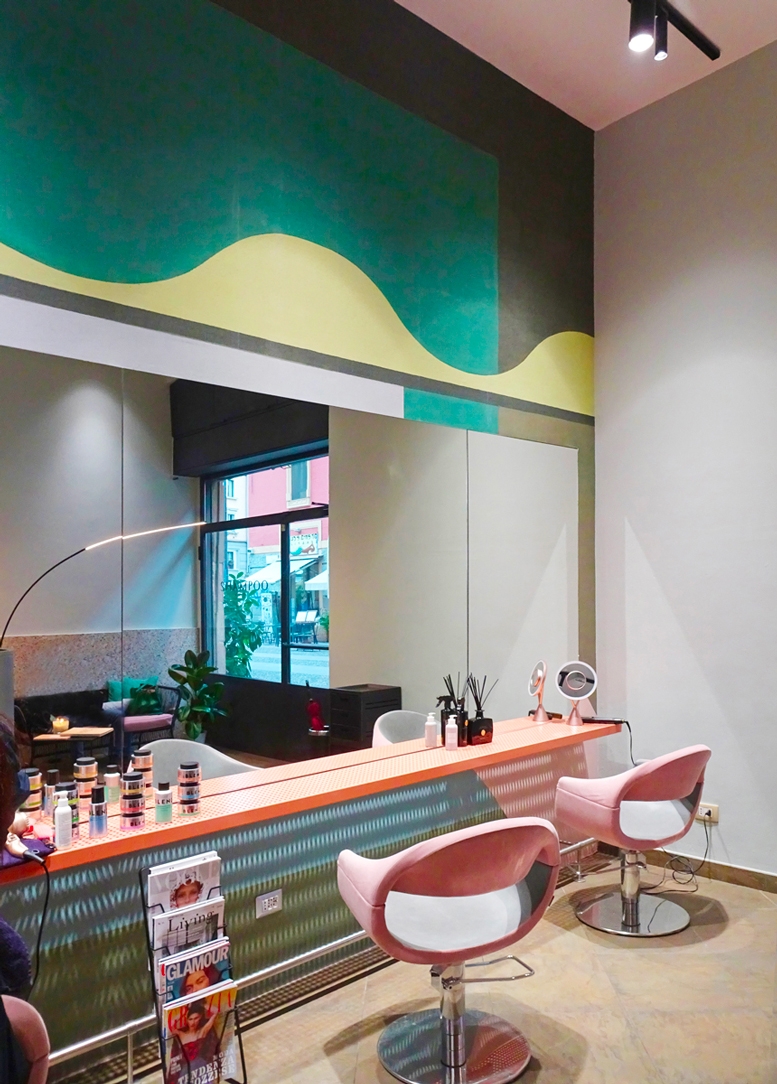 COLOURS, SHAPES AND MATERIALS.
The freshness of colours and the sinuosity of shapes refer themselves to the fifties interiors, reinterpreted in a contemporary view. The pastels shades are the starring role being able to strongly characterize the interiors, without giving up a touch of freshness and innovation. In this case, the salmon-coloured lacquering manages to take the perforated sheet off to the industrial context which it belongs and making it a characterize element of the environment. We find it again both in the back of the reception desk and in the support elements in correspondence with the mirrors. Added to this, the desk's volume is designed to takes advance of its reduced spaces and at the same time bring out its functionally. The modern style gives a touch of elegance, without "grab the spotlight" to the perforated sheet.
THE ADVICE
Knowing how to identify each environment's functionally it's essential for a successful retail project. Sometimes a touch of colour it's enough for bring to client's attention and holding all the stylistic characteristic of the store.