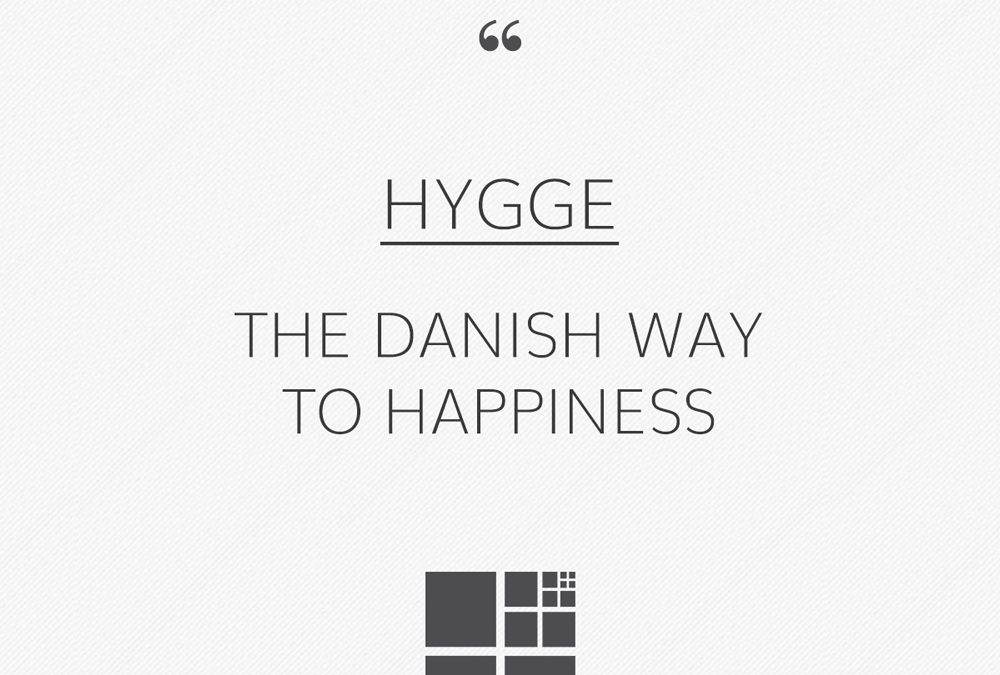 To have Hygge at home it is necessary to give it that sense of warmth, well-being and intimacy that perhaps it lacks. It is well established that living better in the home environment not only makes us feel better but makes us appreciate our daily life more till making us more happy.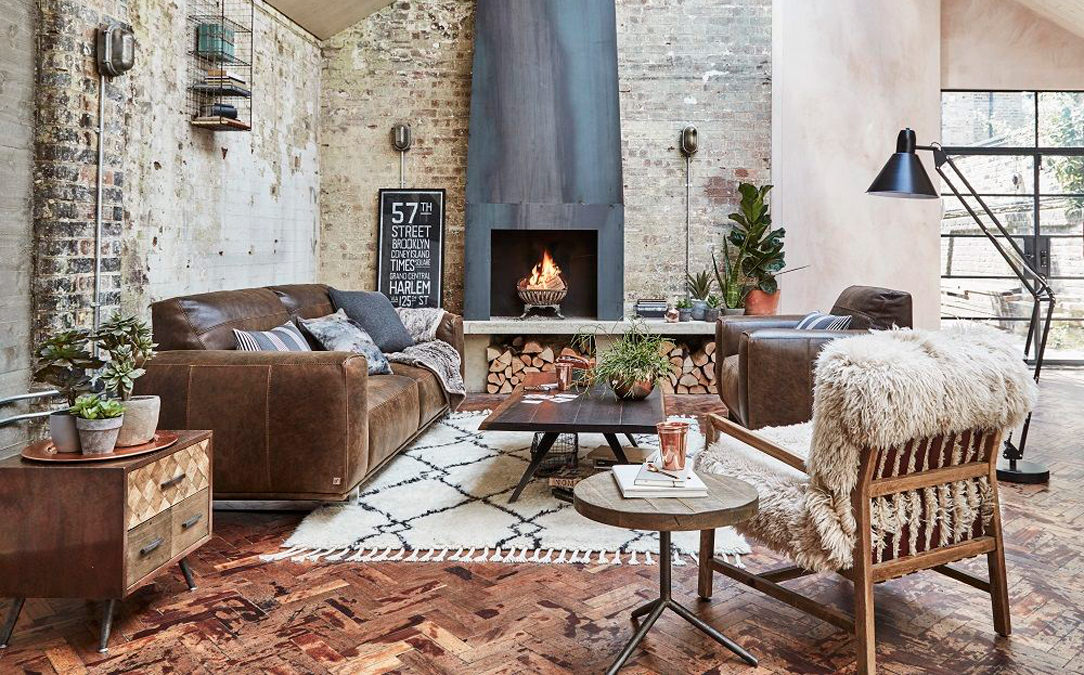 a warm and welcoming Hygge living room.
WHAT IS HYGGE?
A survey has identified in the Danish people the happiest in the world and in the Hygge its recipe for happiness, which is why it is so fashionable and more and more people try to steal its secrets to obtain a better psychophysical well-being. However, giving a meaning to the Danish term Hygge is not easy, it is linked more to an atmosphere and an experience than something tangible. It is the feeling of being at home, protected from the world and safe, conversing about the big or small things in life with friends or enjoying a cup of hot chocolate alone in total relaxation. Due to their specific social-cultural-economic conditions, the Danes spend 71% of their free time at home, which is why Interior Design is essential to experience the Hiemmehygge, or the Homemade Hygge. But what are the keys to success for having a more Higgelig home?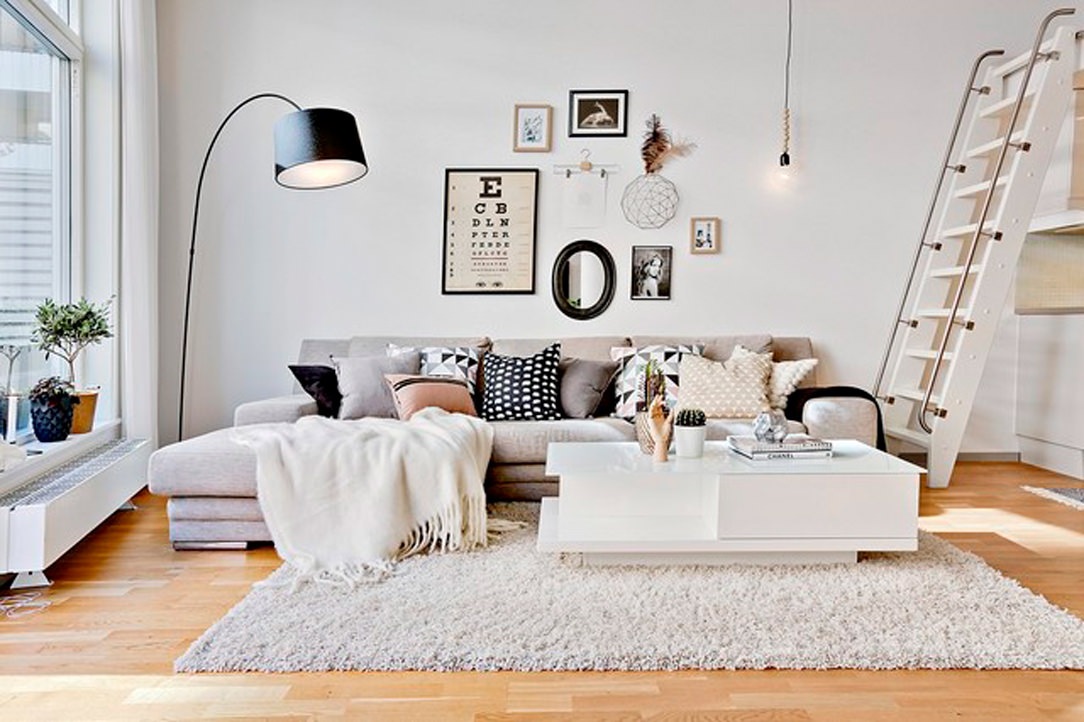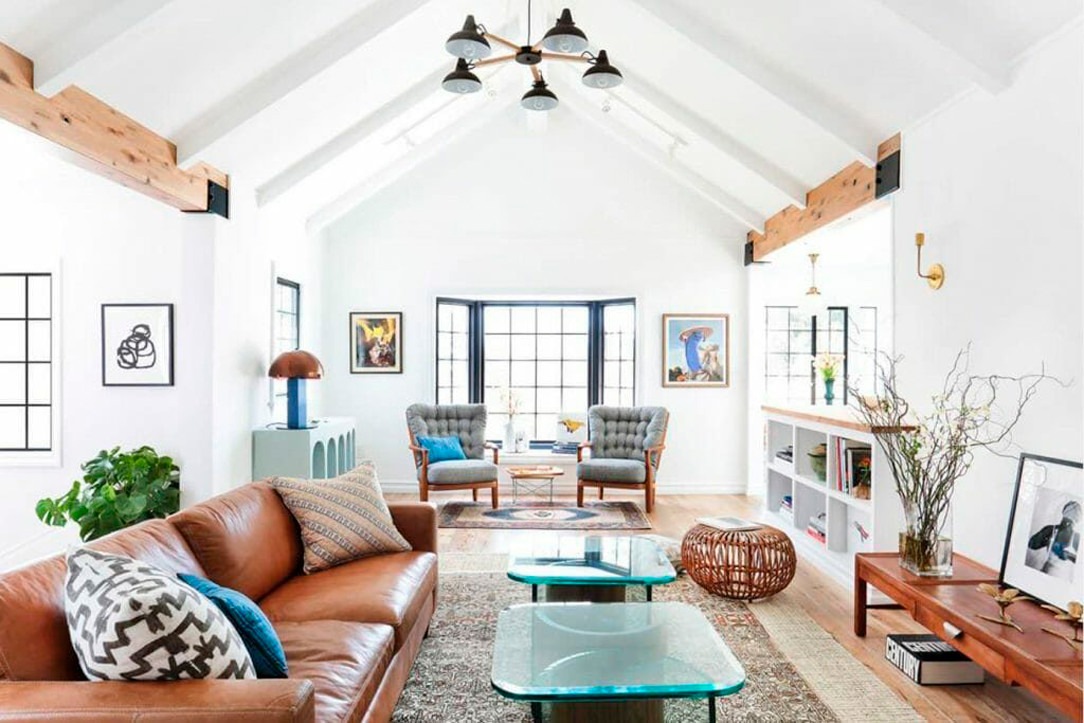 two Higgelig living rooms, one more modern and the second more vintage.
WHAT ARE THE FEATURES OF THE HYGGELIG HOME?
LIGHTS
The lights are fundamental in the Hyggelig house, soft and "alive" like those of candles, many and everywhere, together with excellent artificial lighting.
In fact, the Danes have a real obsession with lamps, they choose and strategically place them inside the house.
They prefer design lamps, such as the PH lamp by Henningsten or the Panton VP Globe by Verner Panton capable of diffusing a soft light which is however reflected by the structure of the lamp using in combination with bulbs with low and warm voltages, on 1800 K.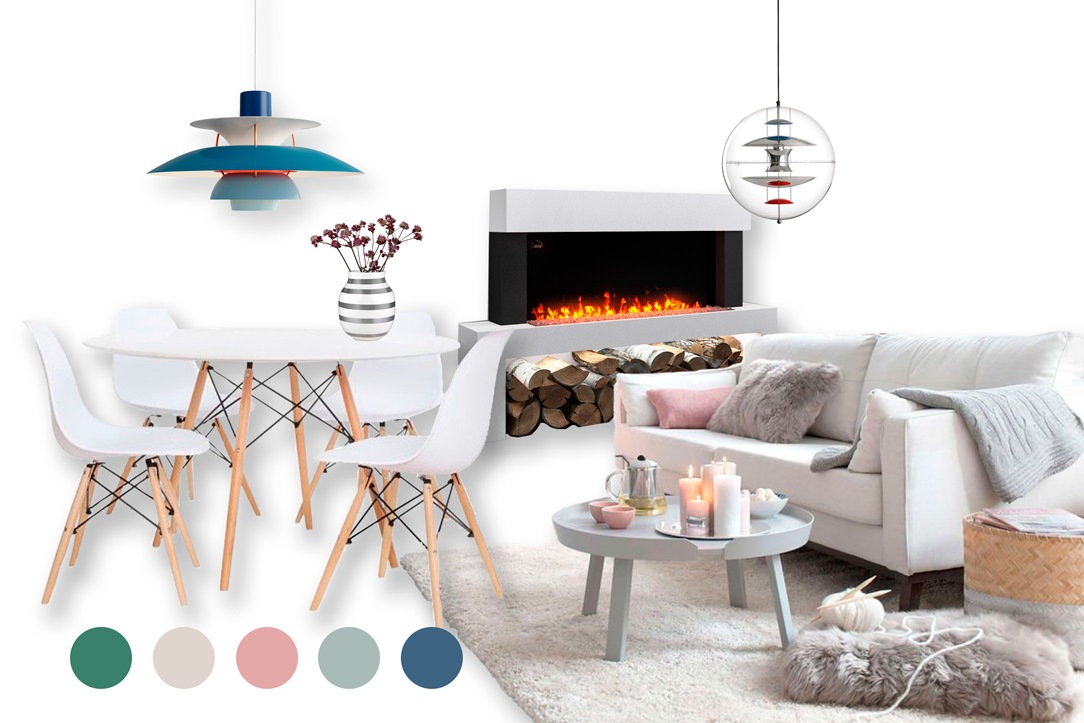 Moodboard of the Hygge style, from the lights, to the furnishings and colors.
HYGGEKROG
In the Hygge headquarters, that is our home, a Hyggekrog could be the strategic point dedicated to pure relaxation, the area of a room where you like to snuggle under a blanket holding a book and a cup of tea.
It can be near a light source, like a window, or next to a warm place, like a wood-burning fireplace.
This love for confined spaces or real "dens" has been with us since we were children but has an ancestral origin. Sitting in a Hyggekrog makes us feel safe away from any potential threats, allowing us to relax.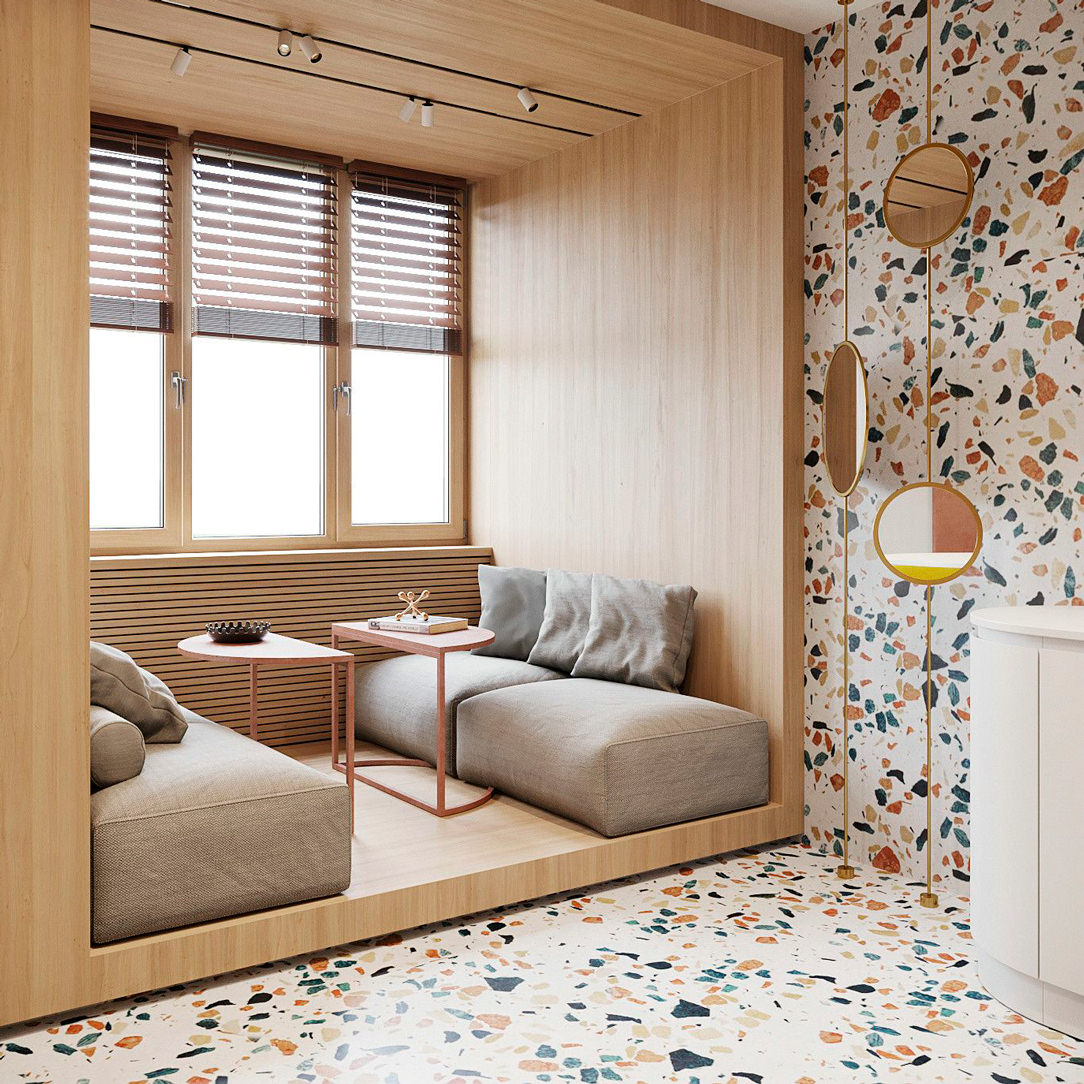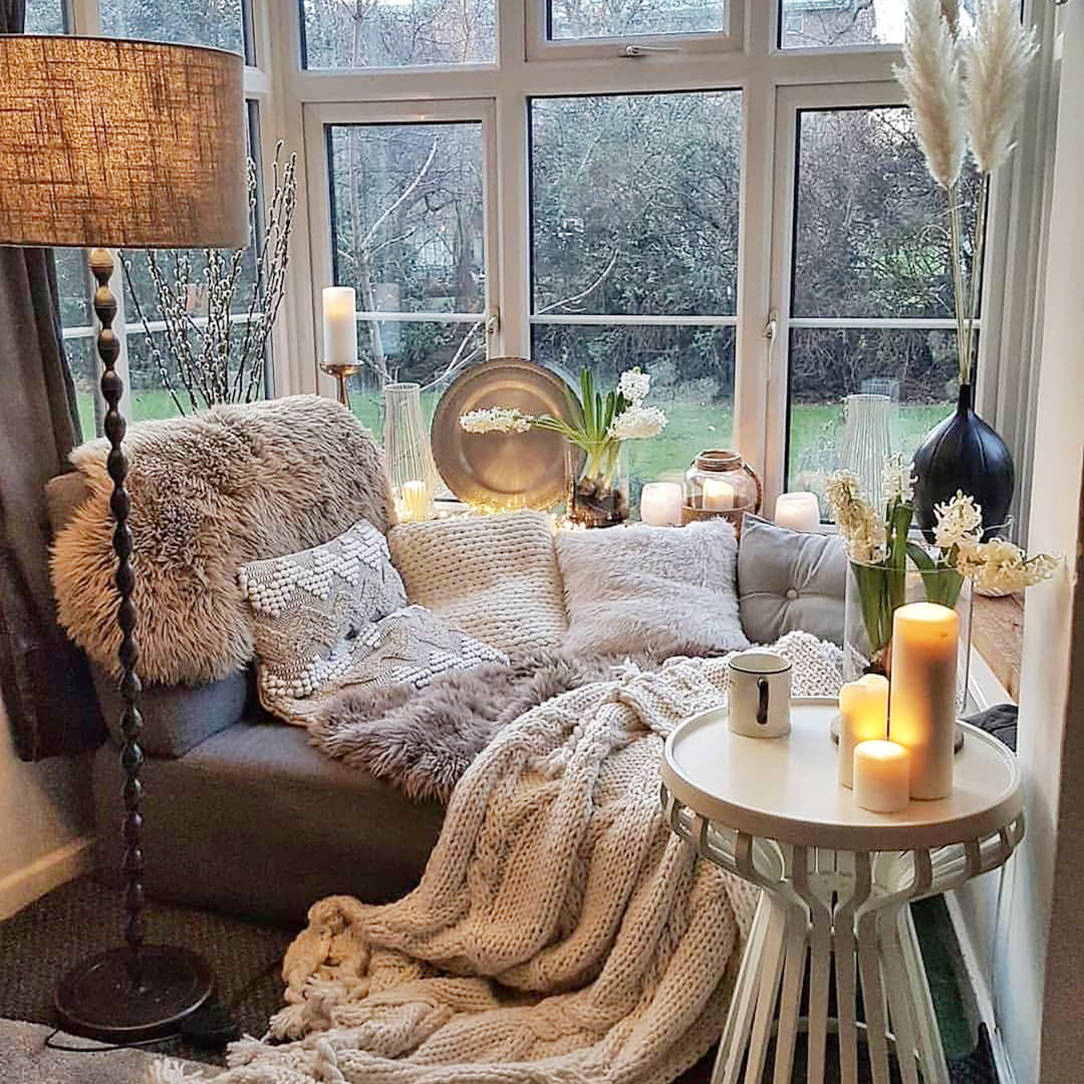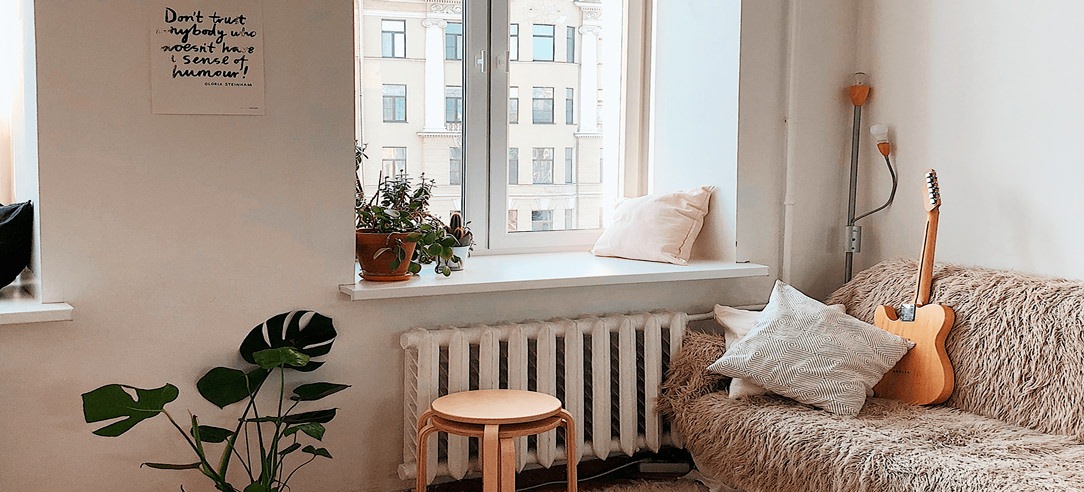 Three different Hyggekrogs: one specially designed to the side of the light source and two instead obtained as window / glazing work, one richer and the other more minimal
FIRE
A fireplace or a wood stove are just as Hyggelig, as well as being a source of warmth and comfort, the sinuous movement of the burning logs relaxes the view and the area around the fireplace becomes convivial, a place to spend time with loved ones and accentuate the intimacy of home life.
In the large living room of this contemporary-style villa, the sofas look out at an angle to a side wood-burning fireplace that warms the room without becoming the protagonist of the scene.
The corner coexists on the side of the fireplace and some finishing details and accessories.
MATERIALS
The main material is wood, in floors, furniture and even in small household items.
Wood makes us feel closer to nature and this is exactly what we want to bring into the house.
In fact, there is also a green corner or just leaves, nuts, twigs, anything that makes us feel in the midst of nature.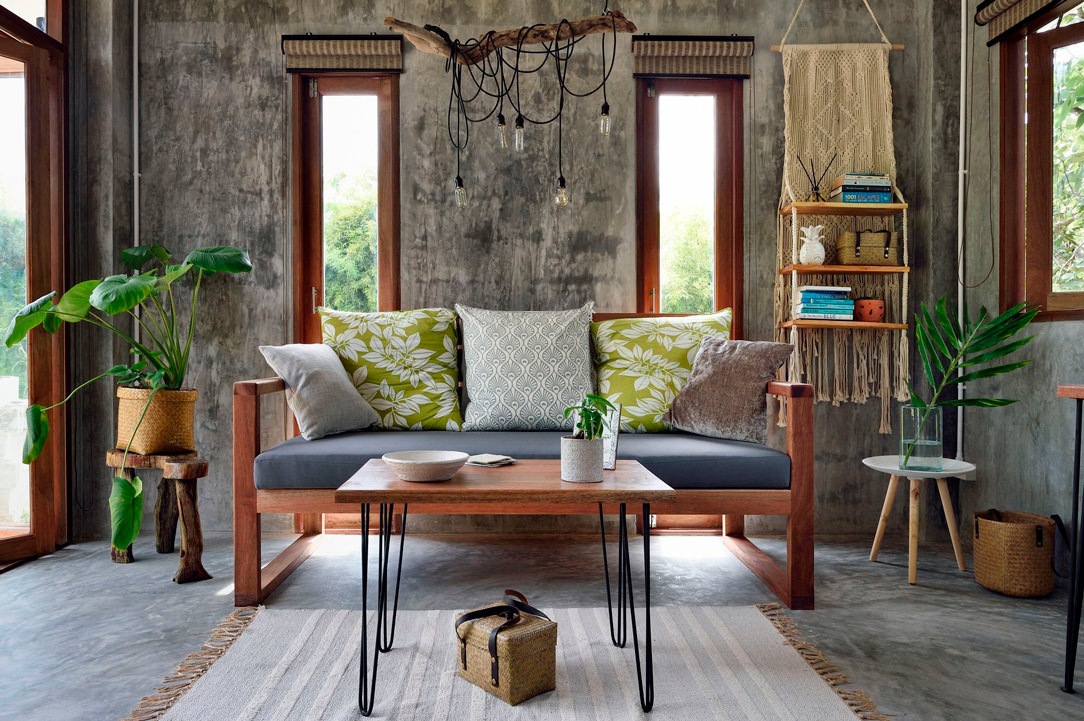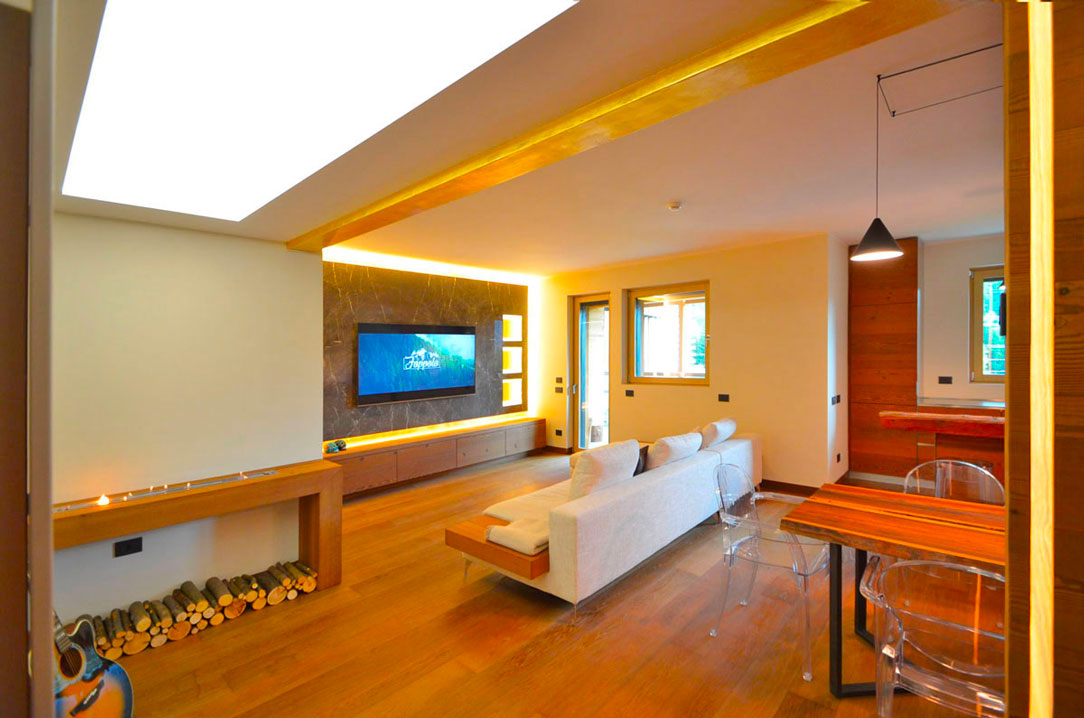 Tall wooden boiserie are accompanied by a modern fireplace and other wooden elements such as the kitchen table and the backrests and bedside tables in the sleeping area.
BOOKS
If you think about relaxation and intimacy, you also think about the pleasure of reading, if the house is Hygge there will be shelves full of voluminous books. All books are in fact Hyggelige, but the classics written by authors such as Jane Austen, Charlotte Brontë or Charles Dickens must occupy a special place among the shelves.
In this modern Milanese kitchen we could define this space dedicated to cookbooks very Higgelig, folders overlap each other but remain available to experience a different form of relaxation, the peace and gratification of well cooking.
If Hygge were a person, its could be a cook, who approaches life by understanding the value of a good meal in pleasant company.
THINK OF TOUCH
As initially specified, Hygge is an experience that involves all our senses, including touch. In fact, the materials that inspire positive sensations when touched are also very important, a soft wool or even a hot ceramic cup.
Small colorful accessories, such as the famous Kähler vases, cups, blankets and pillows must not be missing.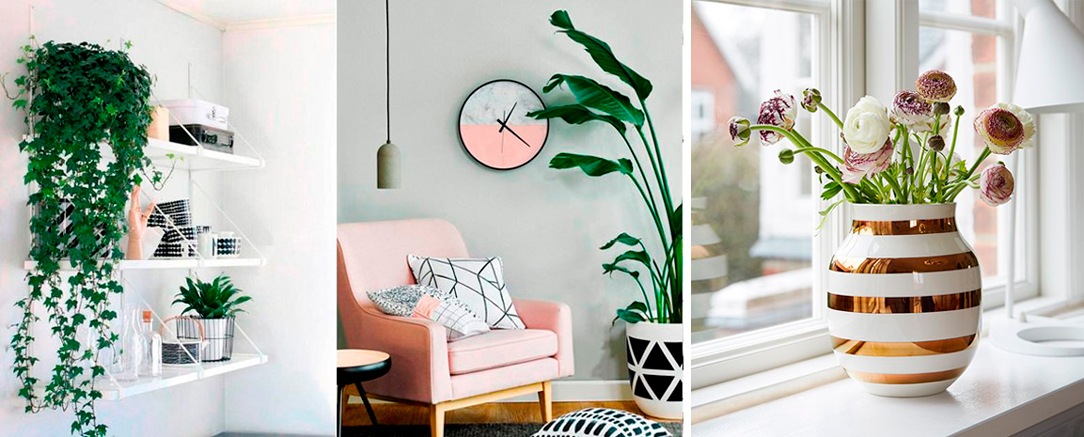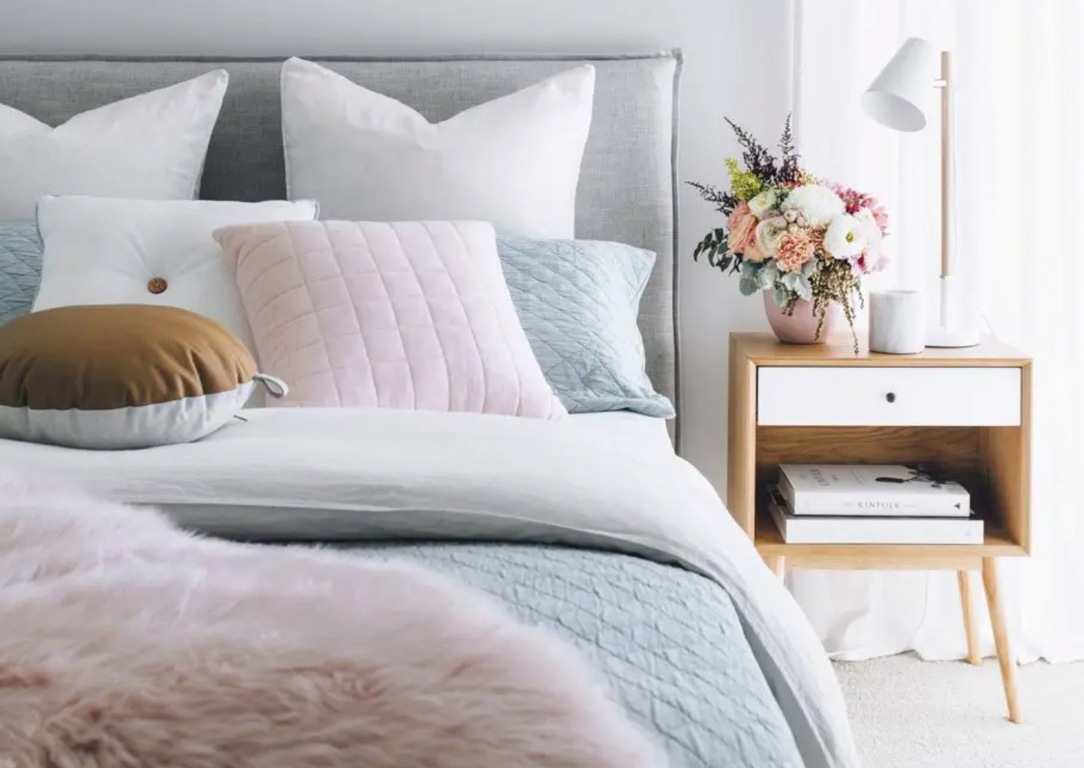 Here are houses with blankets, soft pillows and ceramics./p>
THE BEST PERIOD TO PRACTICE THE HYGGE
The best time of the year to enjoy Hygge is about to begin: when the first cold arrives, winter is coming and the days are getting shorter, you feel the need to stay at home more.
This is the right time to prepare your "Home Sweet Home" to be warm and welcoming in the coldest season of the year.
What to do after having furnished it? A nice supply of warm sweaters and socks to put on and a nice playlist of songs to listen to while lying on the sofa.
Furthermore, a nice selection of films ready to be seen or a photo album to bring back old and pleasant memories cannot be missing. And above all… lots of sweets, a nice glass of wine, herbal teas and hot chocolates to be enjoyed in peace near your own home.
Enjoy Hygge everyone!!