Pink in its most delicate shades becomes the protagonist of the 2020 outfitting of the Tiziana Fausti luxury store. After the 2017 work and the 2016 outfitting, Modulor Progetti returns to create the luxury corner furnishings with refinement and elegance.
PINK IN ITS SOFT SHADES
The 2020 spring's fashion shows see the explosion of pink in its infinite shades, decontextualizing it from the gender colour we are used to. (Here an example in this Vogue Italia's article concerning pink in the 2020 spring collections). Especially in its softer shades, which also come close to creamy white, it is a colour capable of giving extreme delicacy to the interiors. A sort of reality in its own where the interior seems almost muffled and softened by these light gradations. In this context, wallpapers and velvets perfectly fit, but also pale pink and cream white lacquering do the same. A delicate atmosphere, whose effectiveness is achieved by the total uniformity of walls, funishings and floors.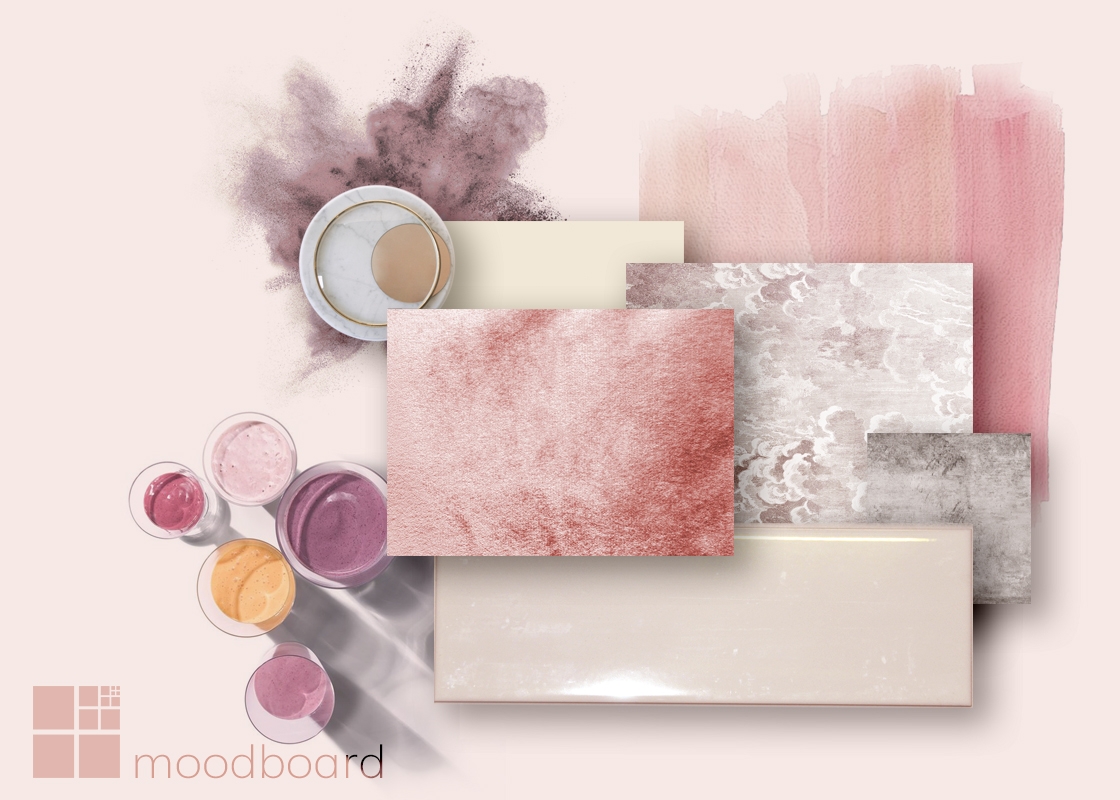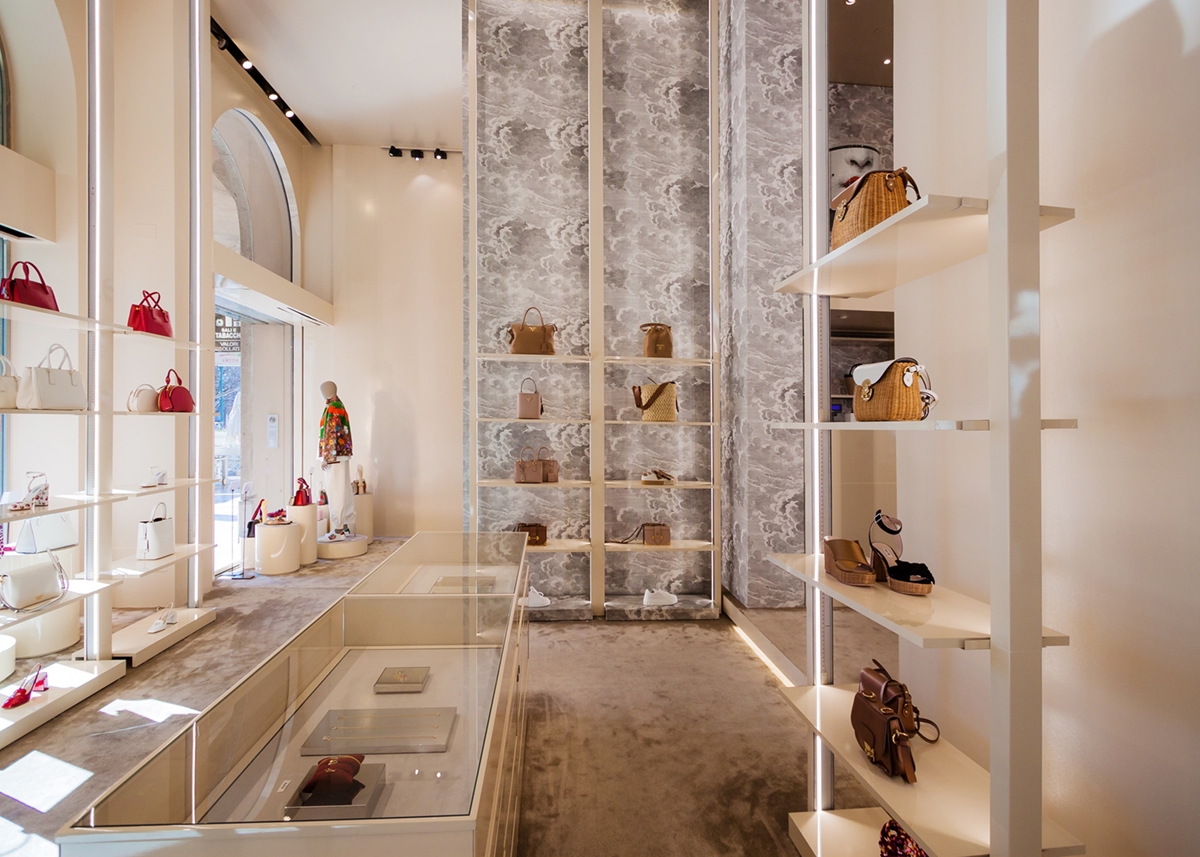 TIZIANA FAUSTI PAINTS ITSELF OF PINK
From the shop windows to the vertical display elements, from the uniform carpet to the painting of walls, the whole set-up of the accessories sector speaks the same soft and delicate language. Taking the existing furnishings in polished stainless steel and the dark-painted tables, the work has changed the visual approach of the shop with pink shell painting.
Concerning the shop windows, the expressive delicacy refers to cylindrical volumes of different heights and diameters on which the products displayed stands out. The topper surface is in the pale pink carpet of the floor. Visually distributing the elements at different heights means to create a light and subtle dynamism capable of keeping the attention of the user active.
The carpet itself can prove dynamism. Its surface responds to the main feature of the velvet to reflect light in opposite directions. This is in fact able to take on darker shade, tending to dove-gary, if observed backlight, and very soft powder pink in the opposite direction. A visual feature capable of moving the interiors and creating suggestive environments in which contrasts and overlapping tones are perfectly matched.
Linear lighting runs along the edge of the display elements creating very elegant luminous frames.
From the cash desk, also rigorously lacquered, a Fornasetti wallpaper stands out on the back wall, which is elegantly inserted in the lift direction. To give greater visual uniformity to the wallpaper, extremely punctual laying was used. In fact, rather than a straight cut, it was chosen to shape it n correspondence with the cloud texture in order to hide the joint point.
This is at the same time an elegant and characterizing graphic, whose chromatic range approaches the more soft gray whit which pink perfectly married.