When entering the world of furniture, one comes across many technical terms related to wood that can be difficult to interpret. With this article, we hope to dispel any doubts and help you discover how this material has evolved in this specific industry.
SOLID WOOD
Many people still believe that furniture is mainly made of solid wood, meaning actual pieces of logs with the required thickness and specific wood type. However, this perception is no longer entirely accurate.
In recent years, the use of solid wood in furniture has decreased due to its heaviness and its extreme sensitivity to moisture, temperature variations, and direct exposure to sunlight, which in some cases can cause the wood to warp.
Solid wood is still used for special woodworking techniques, such as curved or round shapes, where veneering becomes difficult or for specific requests.
Additionally, apart from technical limitations, there is an economic limit that discourages the use of panels made entirely of wood.
Lately, the trend has been to use solid wood with its outer bark and tree shaping, treating only the surface.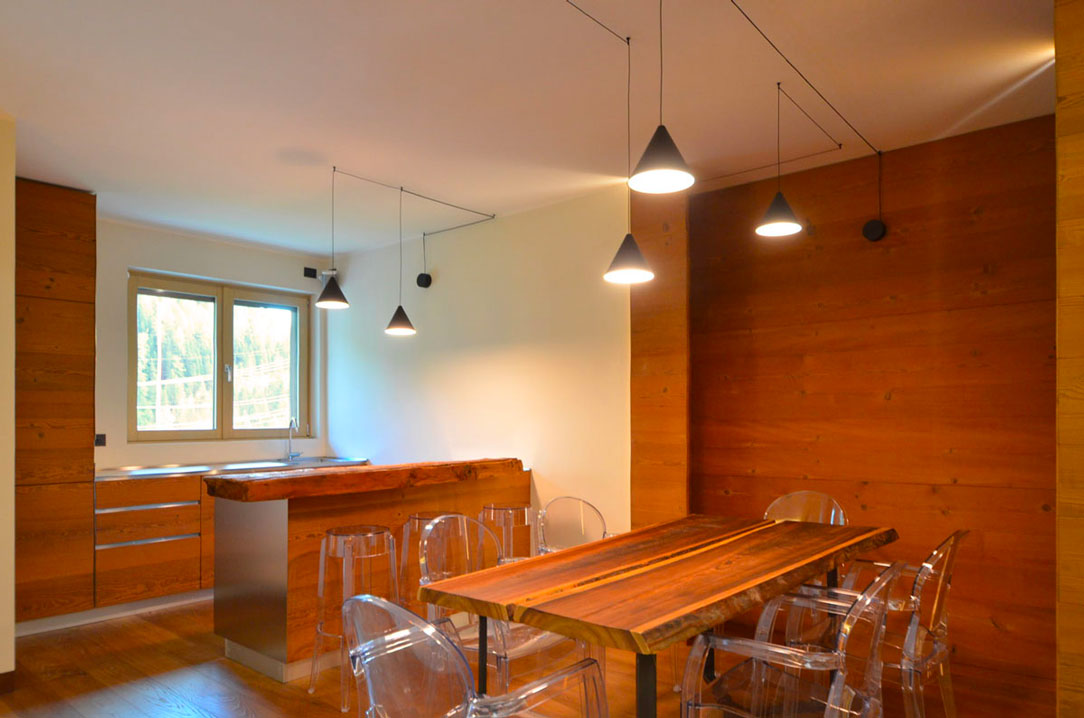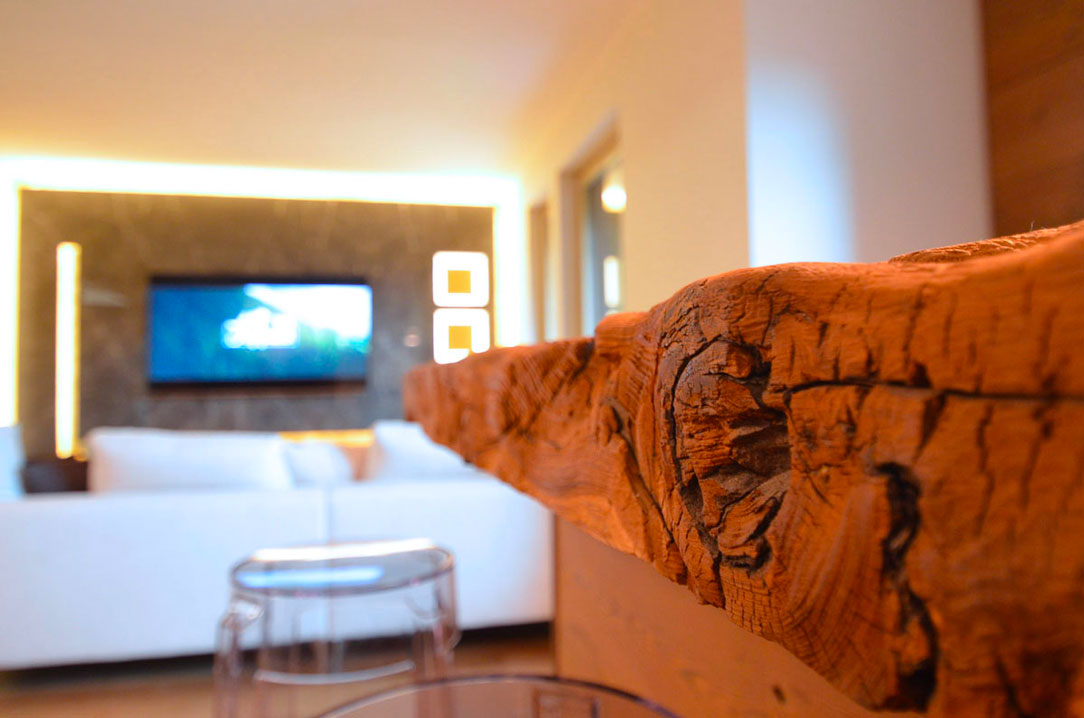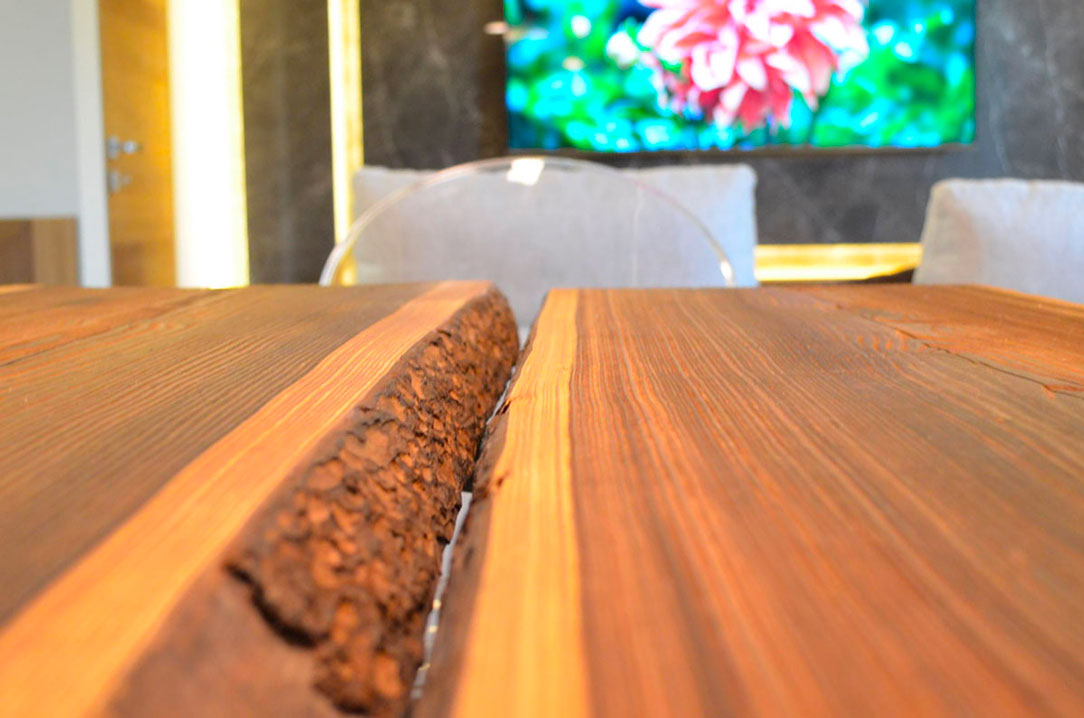 VENEERED WOOD
Solid wood has been replaced for about thirty years with much lighter panels made of wood fiber, which surpass it in quality and durability and are subsequently veneered, meaning glued and pressed, with thin sheets of wood (down to a minimum of 2 tenths of a millimeter).
These are called veneers and are obtained through the rotary horizontal cutting of logs. You can choose the wood type, grain, or backing, but only the outer part represents the true essence of the wood. Inside the panels, there is a sandwich of wood particleboard.
Among the most common materials are high-quality chipboard (generally made of poplar), MDF (medium-density fiberboard), fire-resistant or waterproof MDF (for humid environments or specific regulations in the hotel industry), and plywood (made by overlaying multiple layers of wood).
This makes the structure lighter and stronger and, from a technical standpoint, it does not overload internal elements such as hinges, lift-up doors, or sliding mechanisms, allowing for greater size variety.
The term "veneer" is often improperly used to indicate any non-precious wood covering, but it is not the case.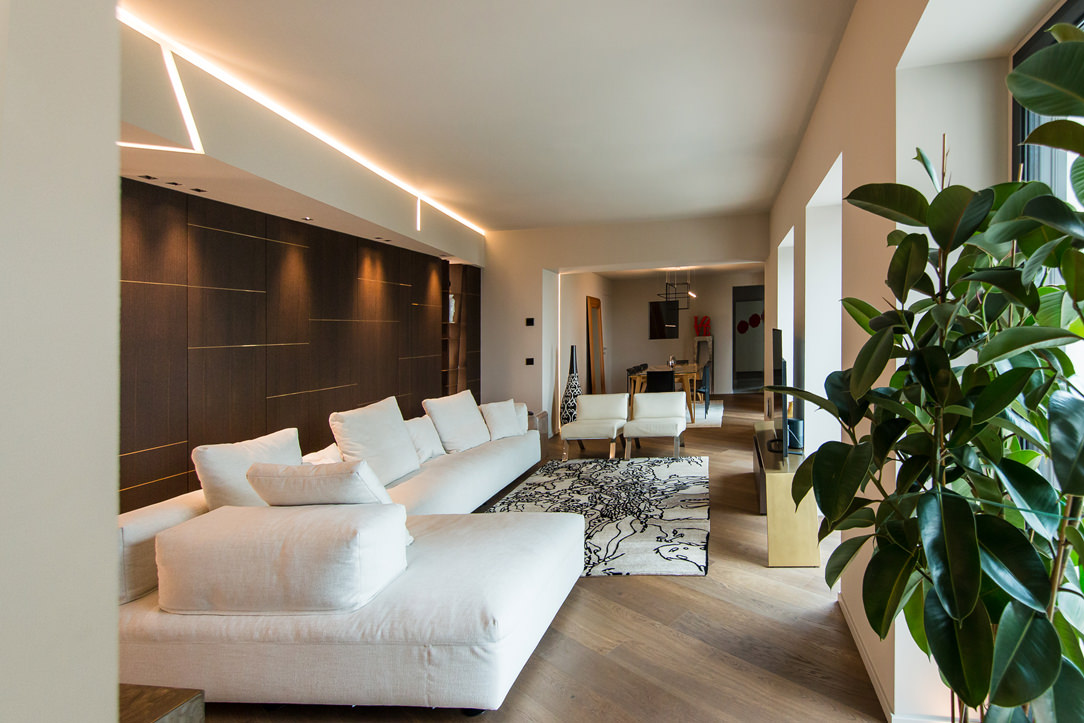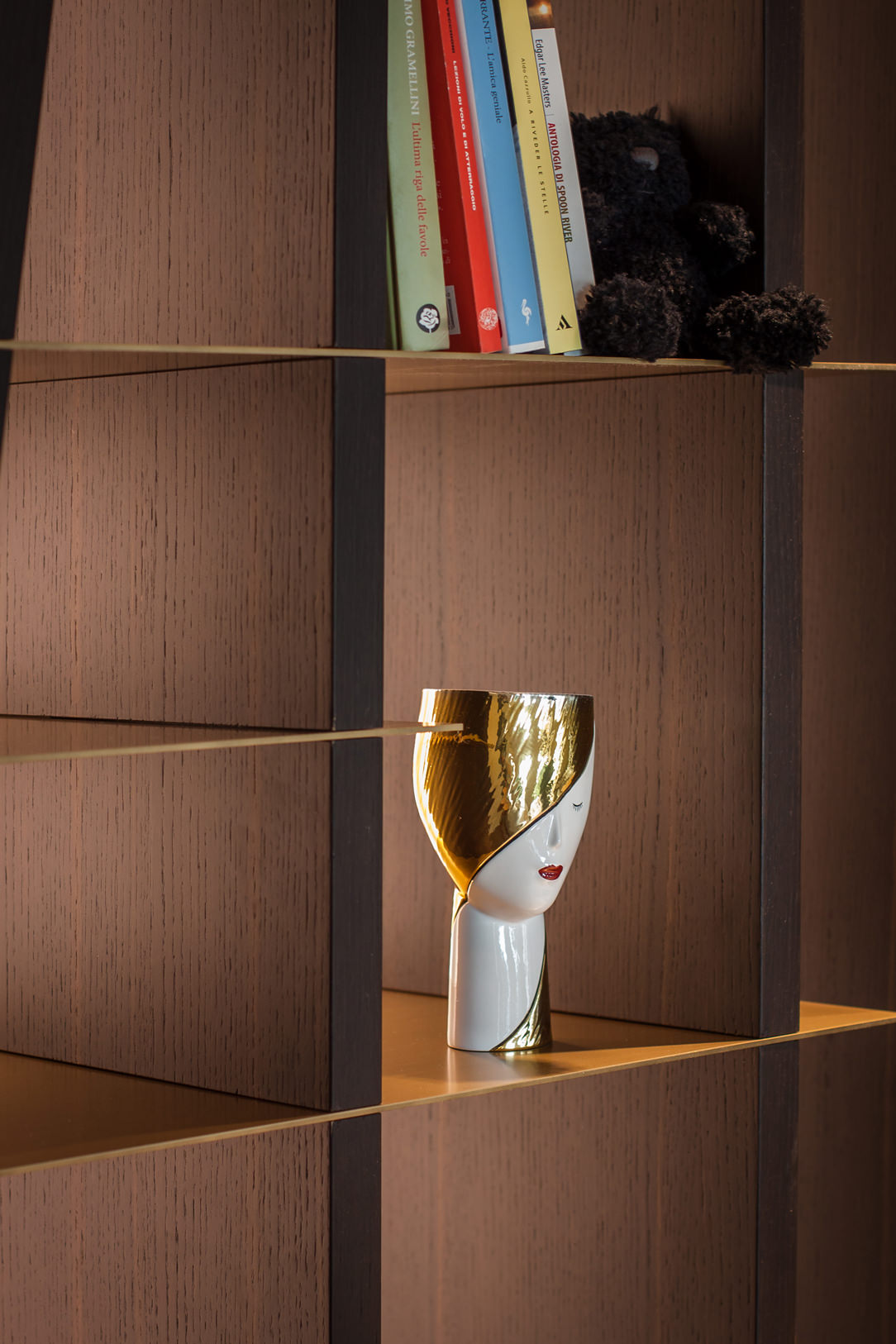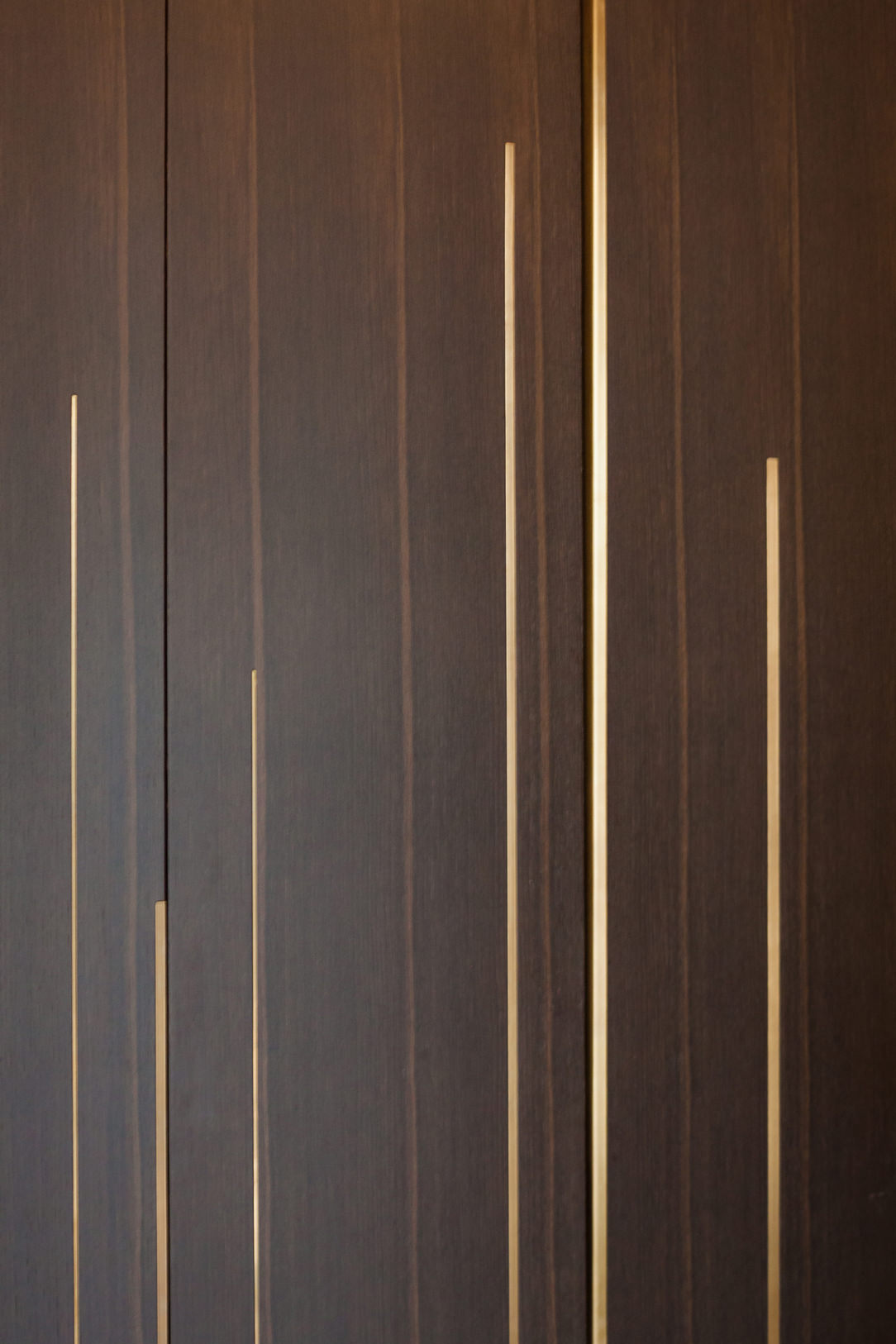 There are types of veneers that are not obtained by reducing a precious wood log into sheets but through the gluing of various sheets of colored wood (usually non-precious) to recreate a fake log, simulating the rings, grains, and patterns, and subsequently cutting it into sheets.
This type of veneer is called engineered veneer, and like veneers and solid wood, it can undergo tonal variations due to sunlight. However, this natural phenomenon is significantly reduced since the woods used in production are specially selected.
Engineered veneer also allows for creating imaginative wood essences or, more commonly, recreating exotic, rare, or protected woods using less precious woods from plantations or certified forests.
A famous Italian company that produces engineered veneer is Alpi Wood and here a sample of their production.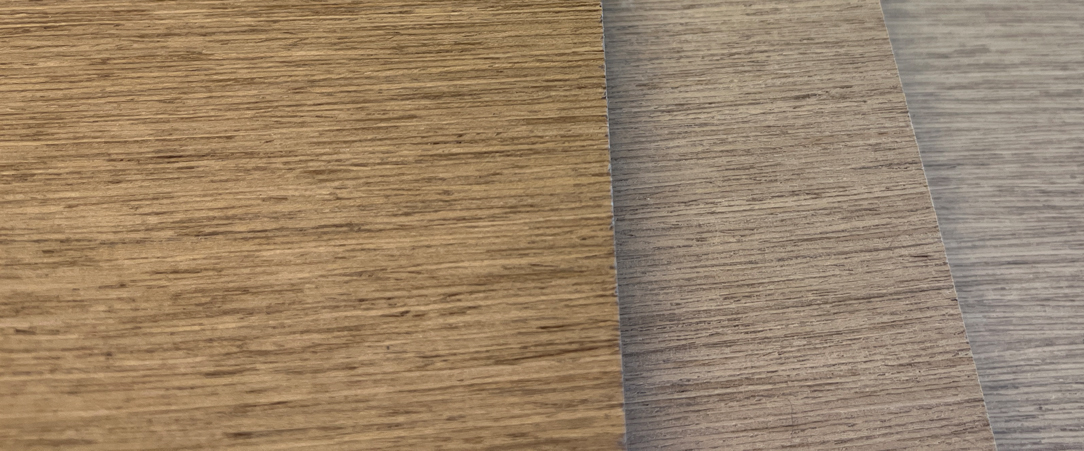 MDF
The materials present in veneered panels can also be used individually. The most well-known and versatile material, ideal for creating matte, satin, semi-gloss, and glossy lacquered furnishings, is MDF, which stands for Medium Density Fiberboard.
This material, without undulations that could compromise the final result of the object, guarantees a smooth and uniform surface.
The raw material used for MDF includes various types of wood, mainly softwood, which are shredded and subsequently dried or mixed with water (similar to the paper production process).
The result is lightweight and compact wood panels in various thicknesses, thanks to the process that exploits the thermoplastic characteristics of the naturally present lignin in wood.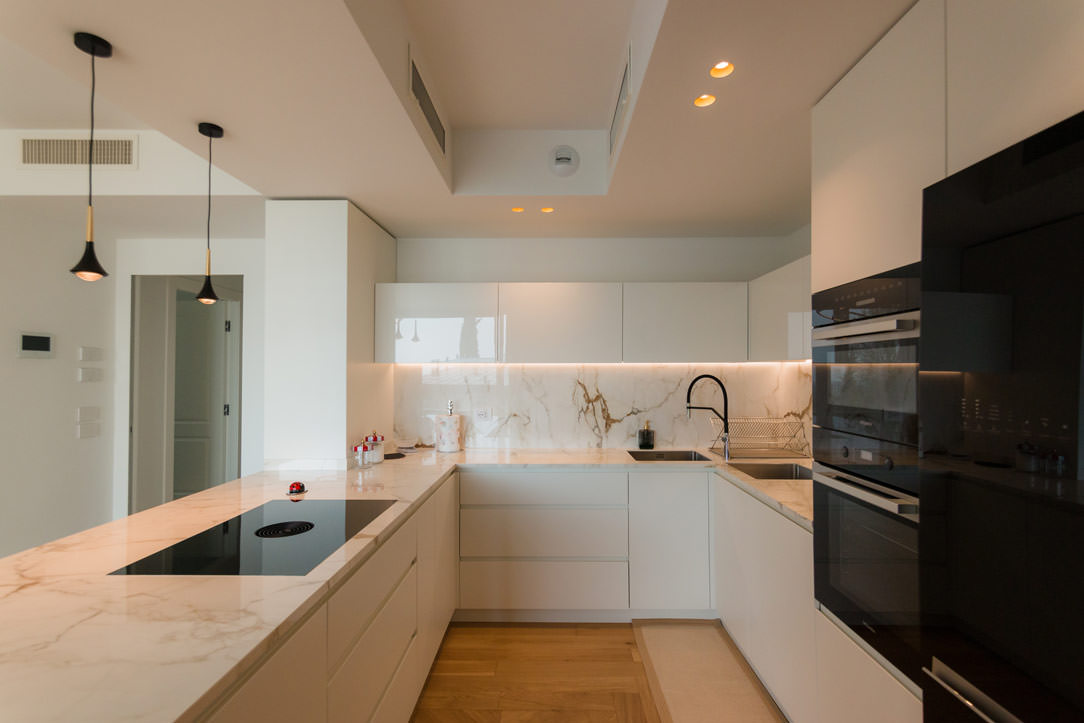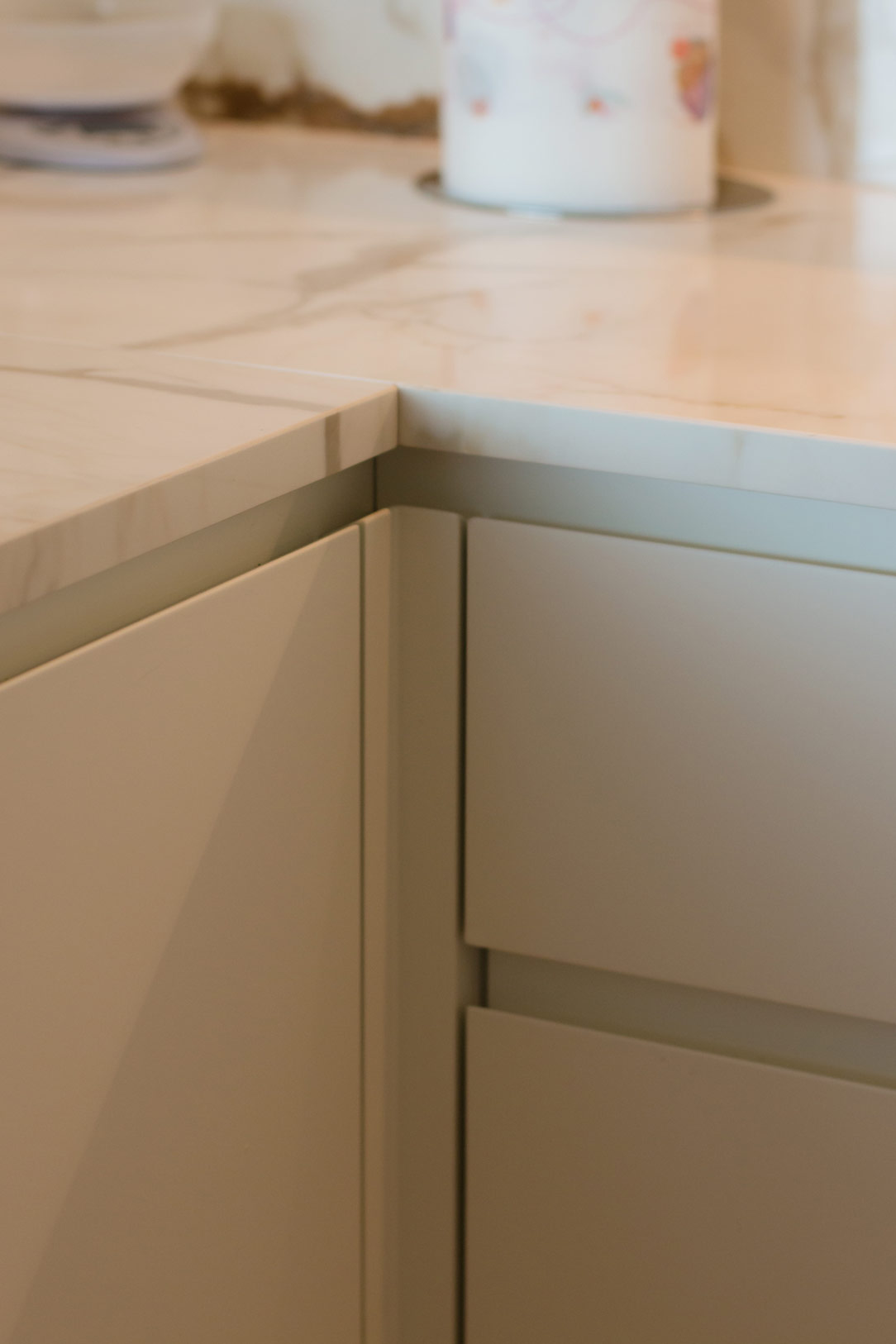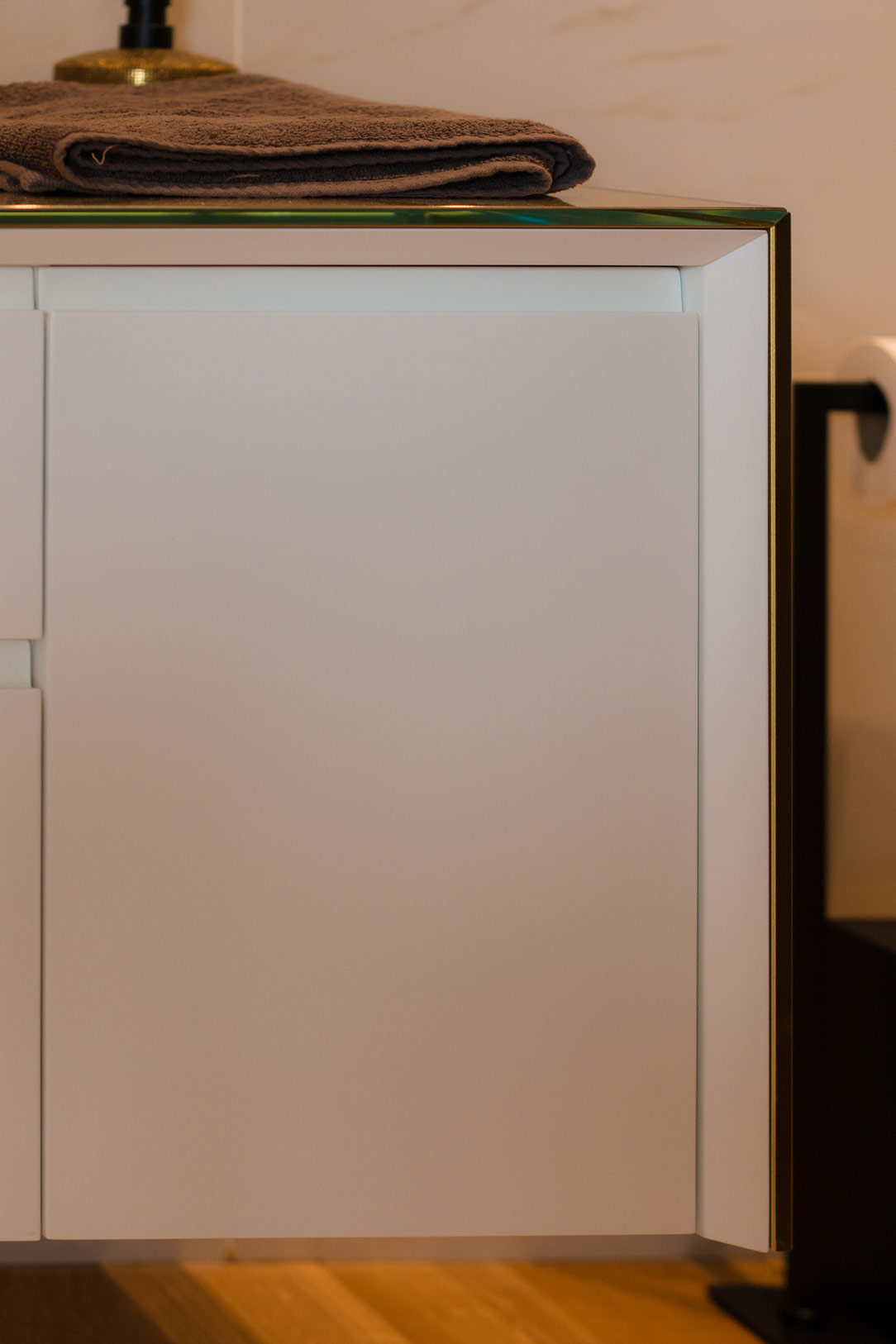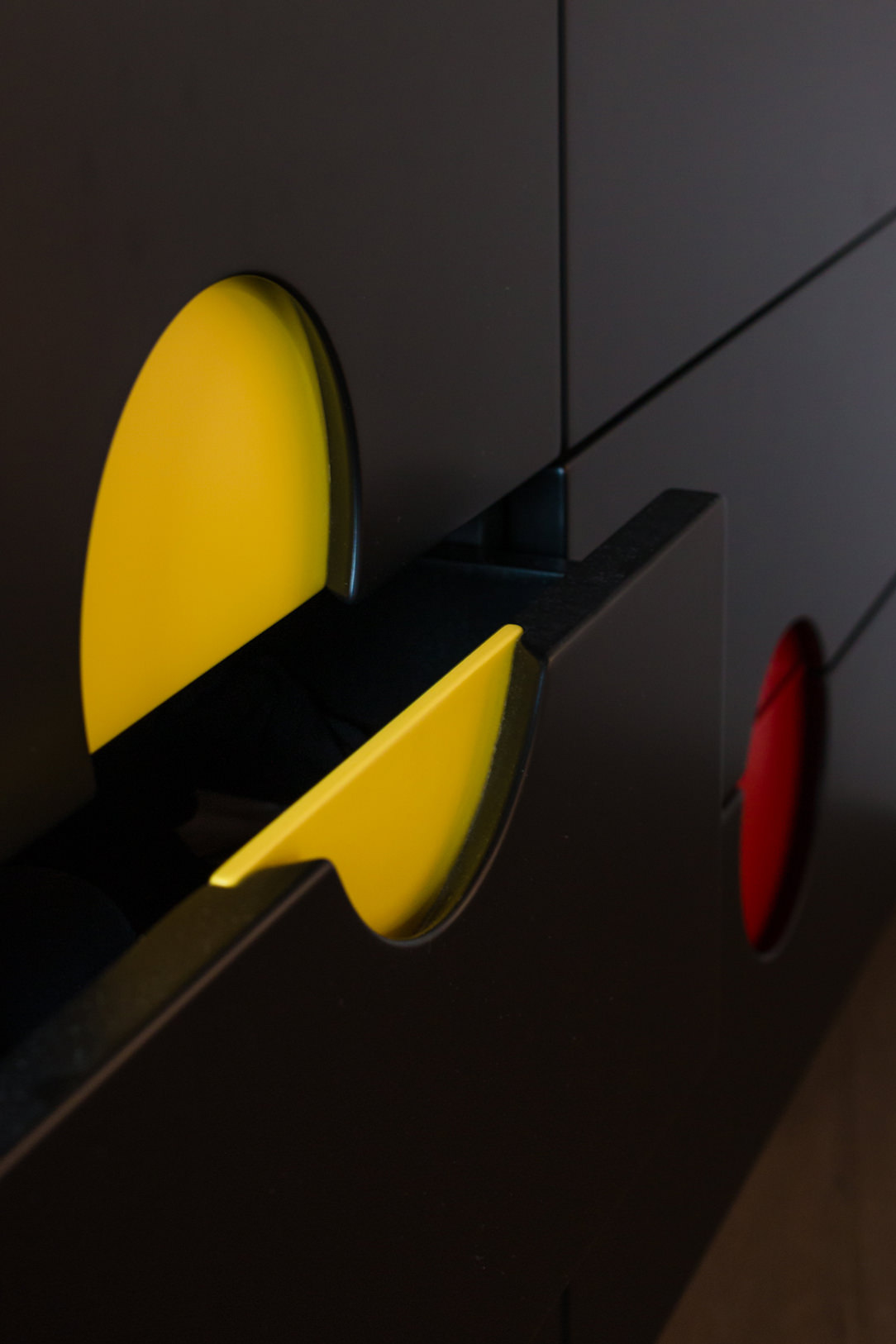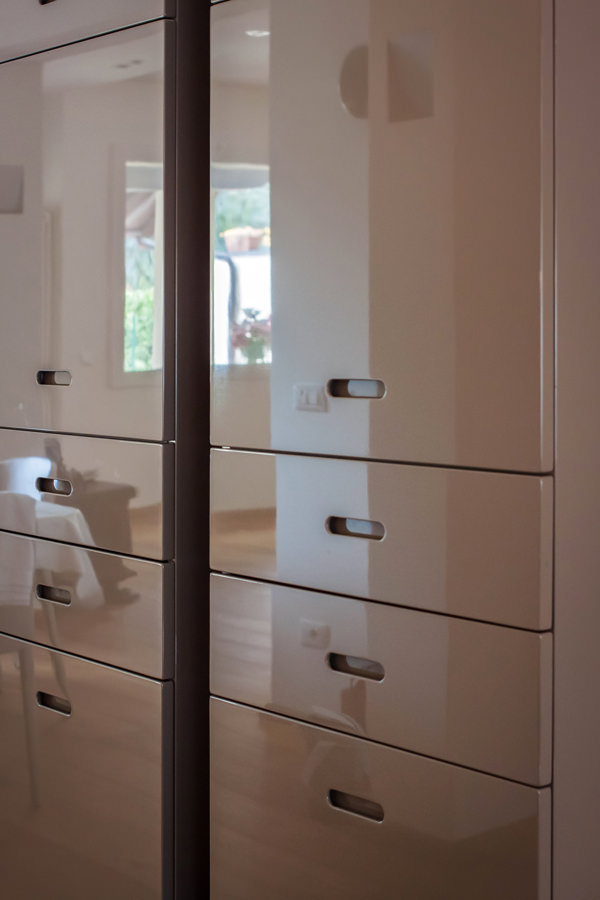 Some particular processes in matt and glossy lacquered MDF.
LAMINATE AND PLASTIC BILAMINATE
Starting from plywood, chipboard, or MDF panels, they can be covered with laminate sheets instead of real wood. Plastic laminate is a sheet obtained by pressing various layers of paper impregnated with plastic resins (phenolic or melamine).
It is a highly wear-resistant material, resistant to aggressive solvents, acids, ammonia, and abrasion.
This makes it highly appreciated for creating worktops in kitchens, bathrooms, floors, parquets, and desks.
It is an economical alternative to natural stones and steel.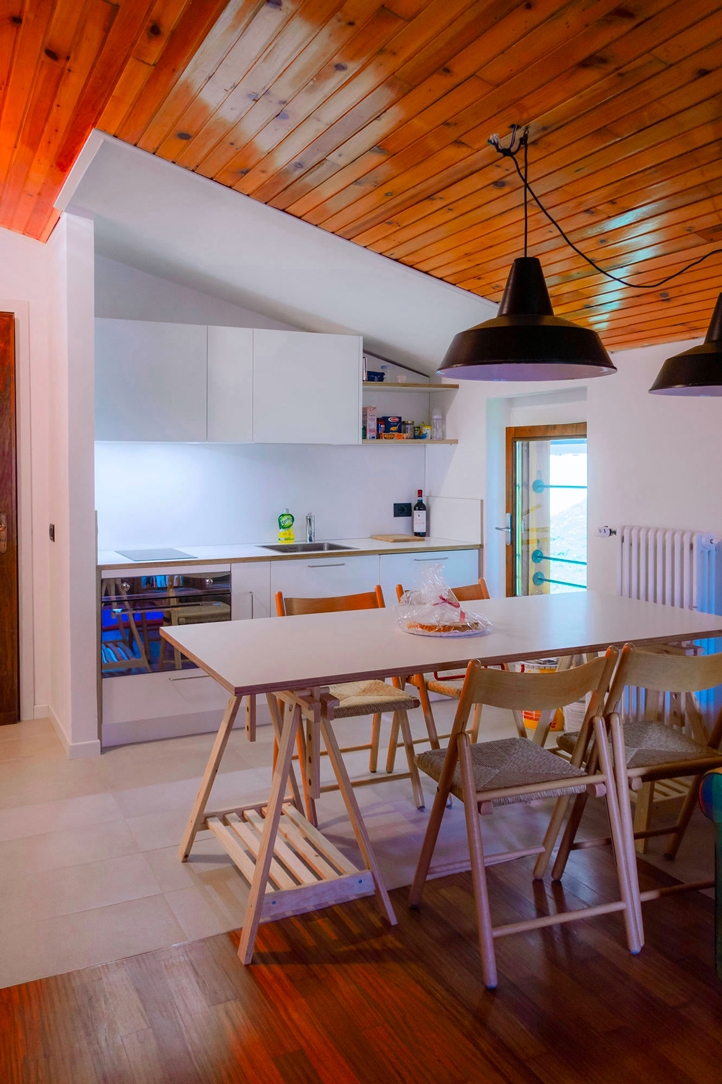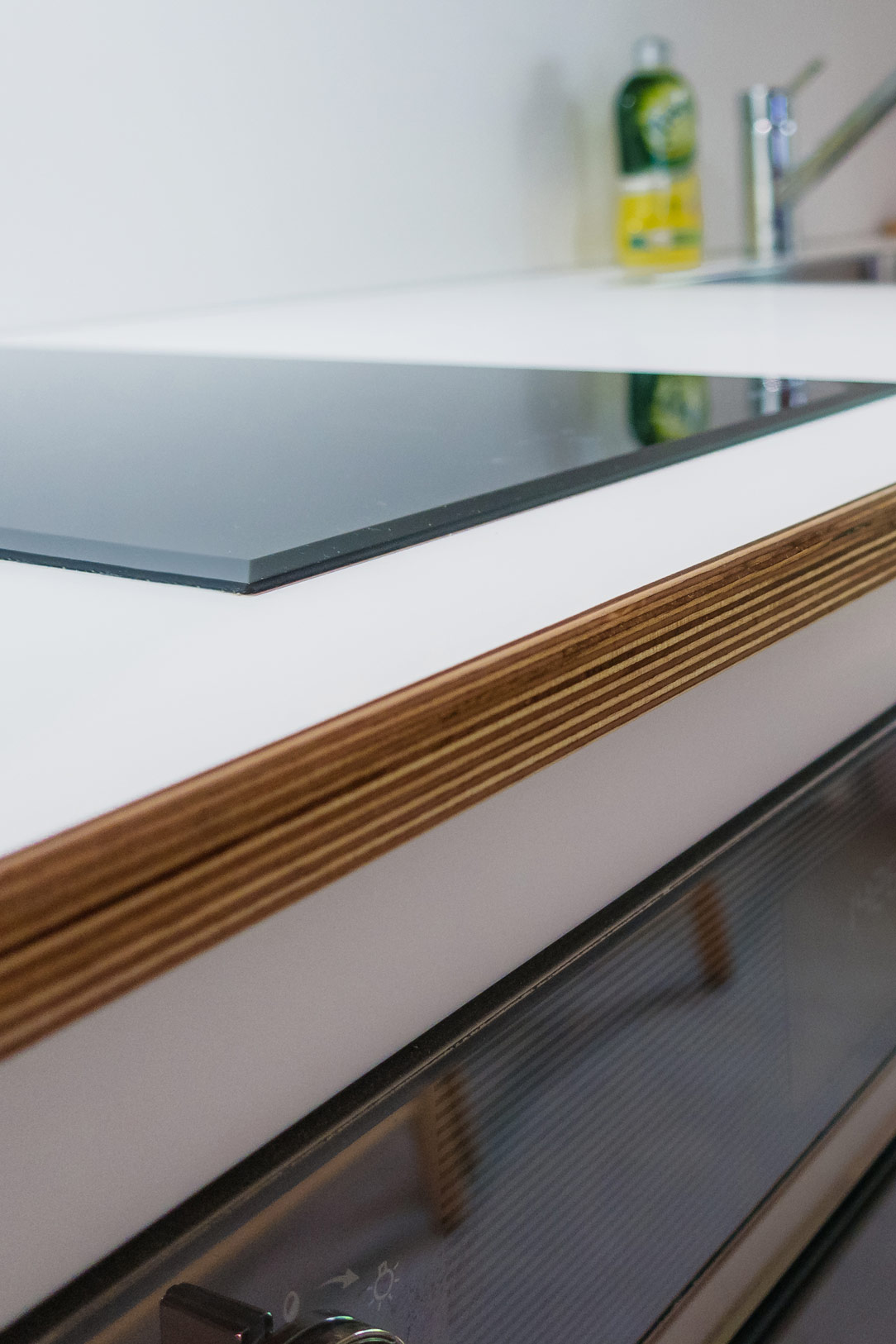 The term bilaminate refers to a panel coated on both sides with a very thin laminate.
This is an ideal solution for kitchen structures and internal shelves that come into contact with substances and liquids and therefore need to be easily cleaned.
If durability is required, bilaminate can also be used for external kitchen doors, cabinets, and furniture.
It is not possible to create special workings such as handle grooves or shaping, but if linear panels are expected, the wide range of colors and finishes of laminates can satisfy every taste.
Among the most famous companies that specialize in phenolic and melamine laminates, we find One World, Abet e Polyrey.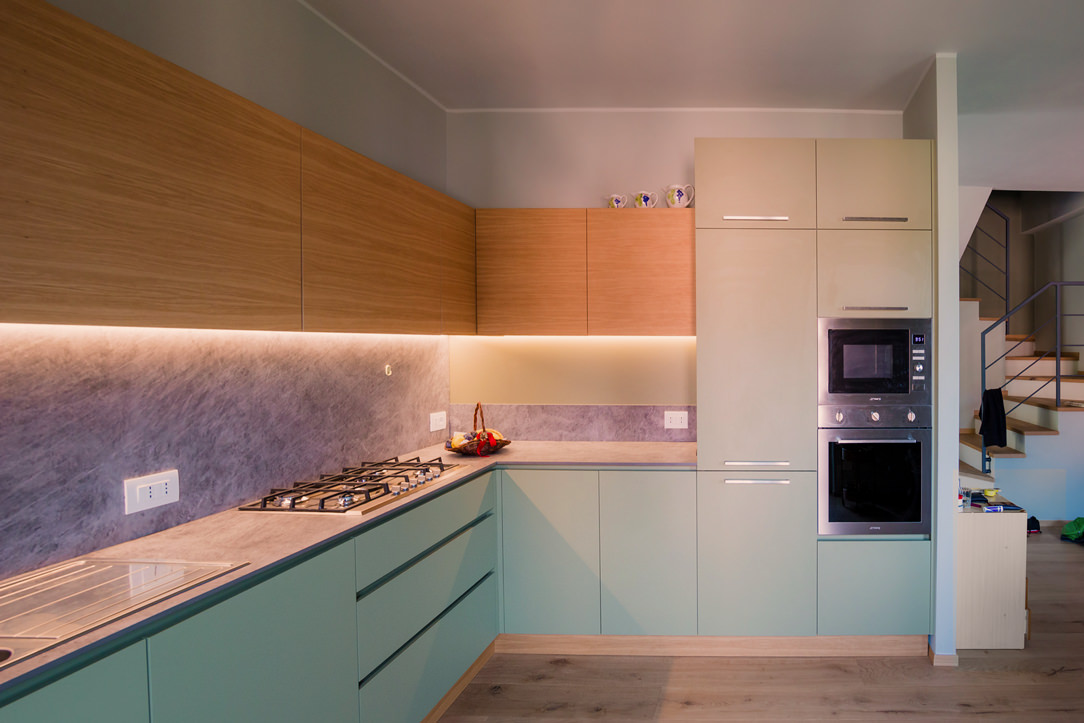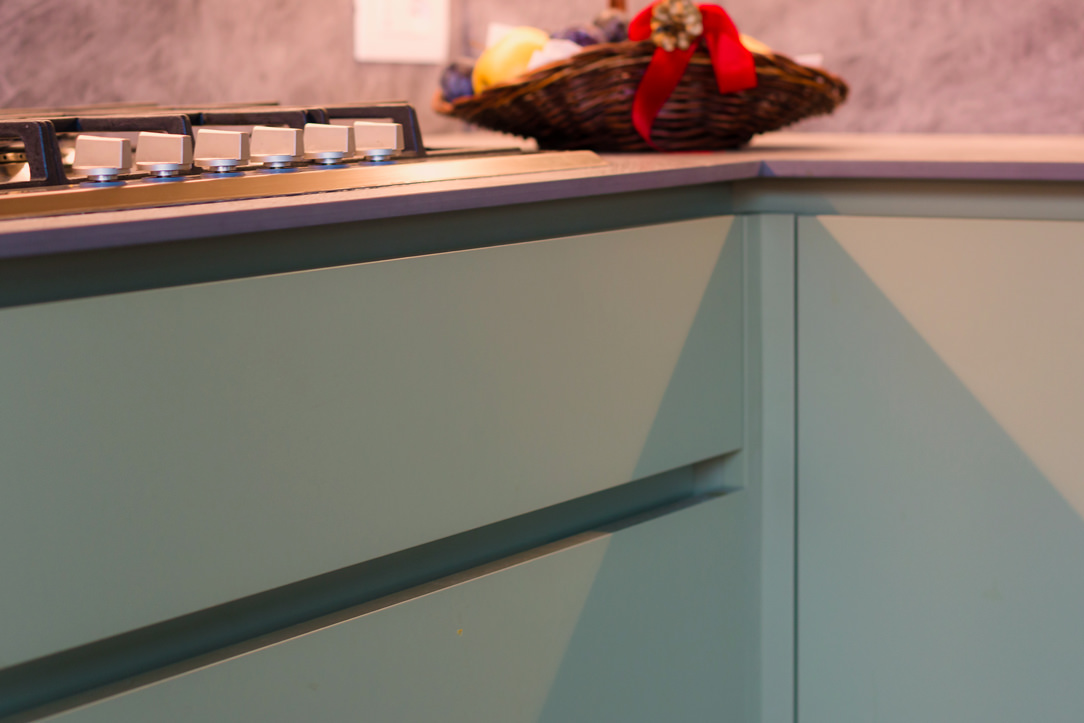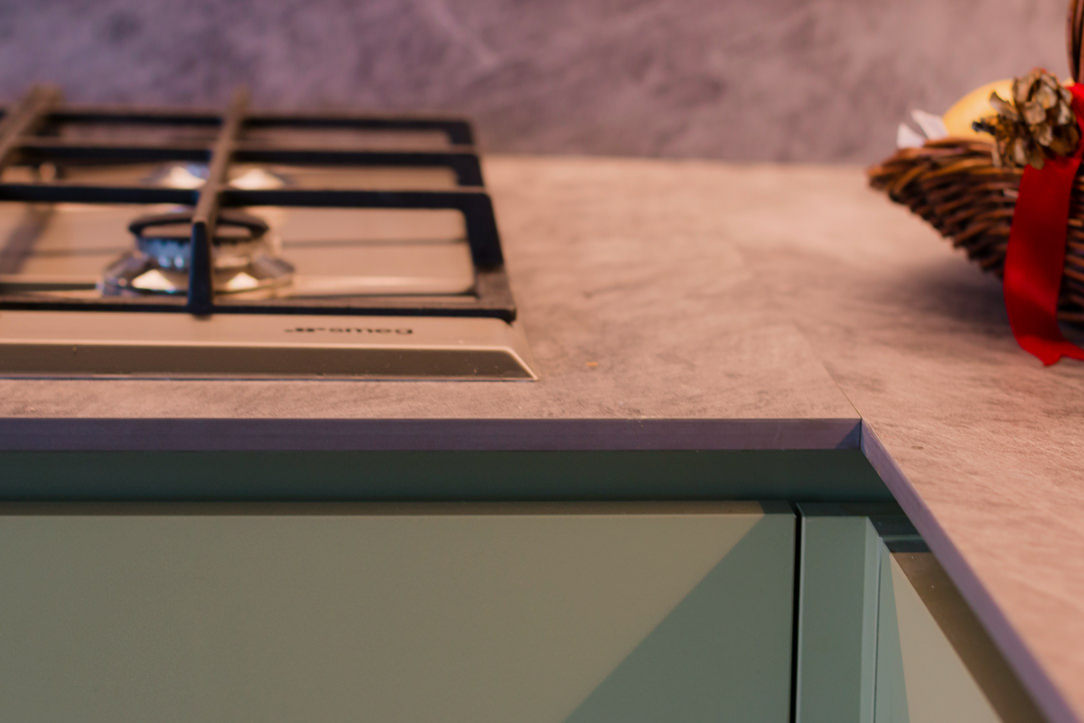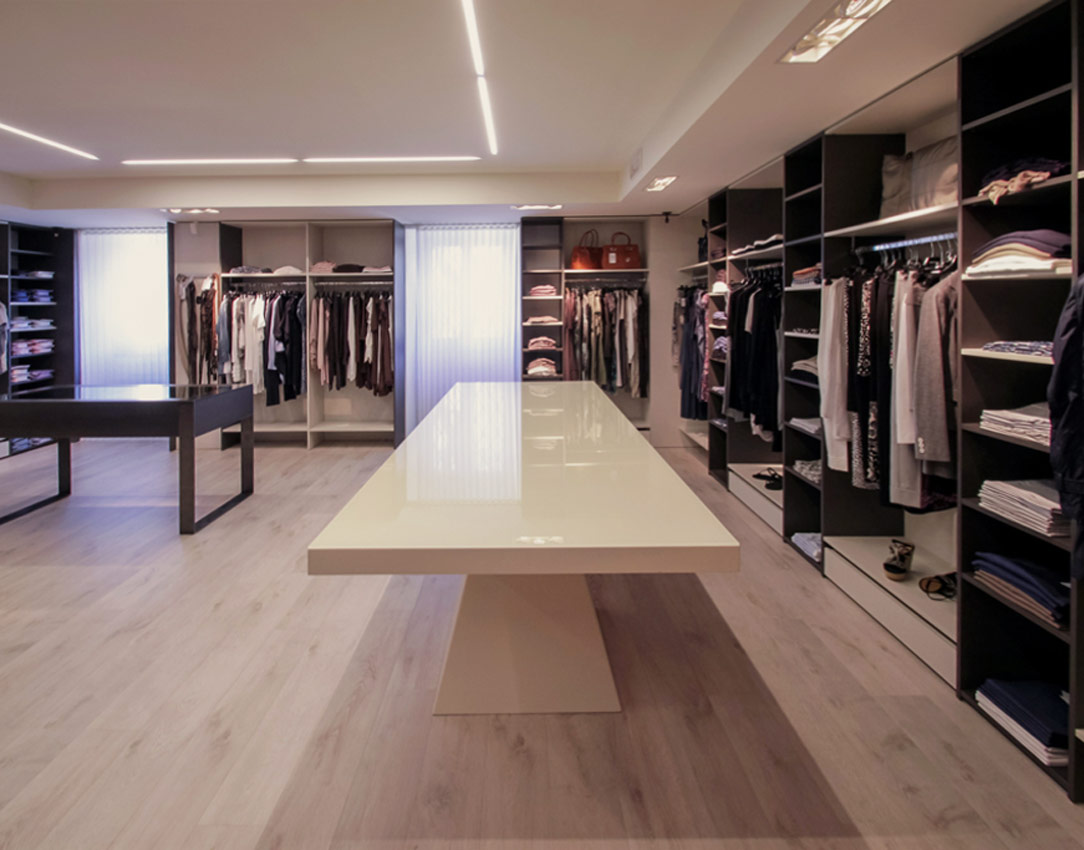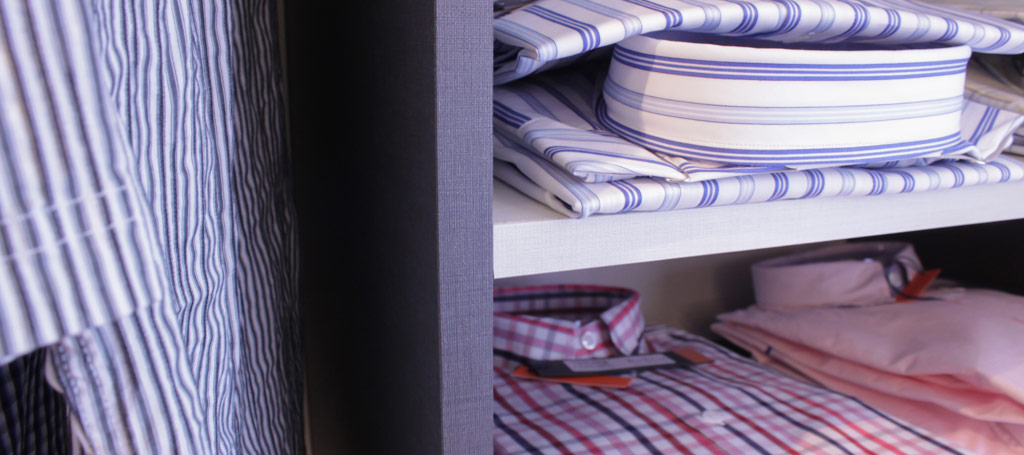 MELAMINE-FACED PANEL
Melamine-faced panels refer to a particular type of material derived from wood veneering, but with a substantial difference: veneered wood has a thickness of only 0.5-1 mm, while melamine-faced panels have a thickness of 0.2-0.6 mm, obtained through digital printing of melamine or phenolic papers that replicate the essences, colors, and textures of different materials.
This allows for obtaining highly resistant, practical, and easy-to-clean surfaces.
Melamine-faced panels are widely used in modern and contemporary furniture for their versatility, durability, and ease of maintenance.
Among the many available textures, many wood-effect ones have a truly realistic appearance.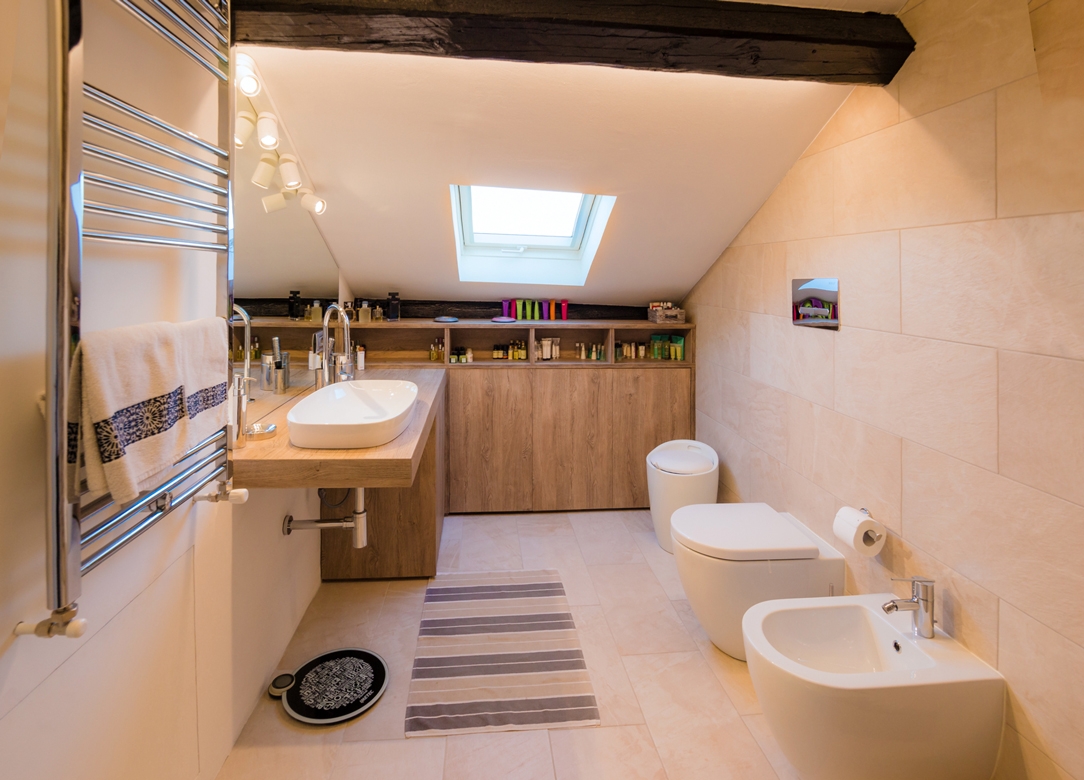 CONCLUSION
In modern furniture, solid wood is increasingly less used and replaced by lighter, durable, and versatile materials such as laminate, MDF, plywood, and melamine-faced panels. These materials offer a wide range of colors, finishes, and textures that allow for creating customized and high-quality aesthetic solutions to meet every need and furnishing style. In addition to aesthetic considerations, it is important to also evaluate the technical characteristics of the materials used, such as resistance to moisture, temperature variations, and sunlight, in order to ensure optimal durability and functionality over time.