Two coffee tables of various heights and a headboard. Details and materials chosen and studied for unique furniture accessories.
FURNITURE ACCESSORIES
Where the offer, in recent years, of furniture accessories of any kind and type is not lacking and overwhelmingly invades the market, we find ourselves having more and more requests for small customized elements. Probably in a saturated market our customers are increasingly feeling the need to have unique objects by their side. In this particular case we realized, on the project of a prestigious studio based in Milan, tables for the living area and a headboard for the sleeping area. Refined furniture accessories to be sent to UK.  
BRONZED BRASS
  Brass is a very soft and malleable material, for years forgotten and only now back in fashion. Its natural finish is very impactful, its bright, yellowish color and is very difficult to combine inside a house, so are often used different finishes of brass, such as bronzed. Burnishing is the surface coloring of a metal that is practiced either through galvanic baths or with particular stabilizing paints, both allow to provide both protection against oxidation to the metal but also a different chromatic characteristic. The bronzed brass turns out to be darker and more varied, but does not turn absolutely to green, as happens instead to the oxidized brass. Here we can see beautiful tables made with a profile and a base in bronzed brass and in the center, a surface in a delicate powder pink Lacobel and an antique mirror. The cylindrical base of different diameters and heights has been painted in two shades, one medium gray for the highest table and the other black for the wider and lower table.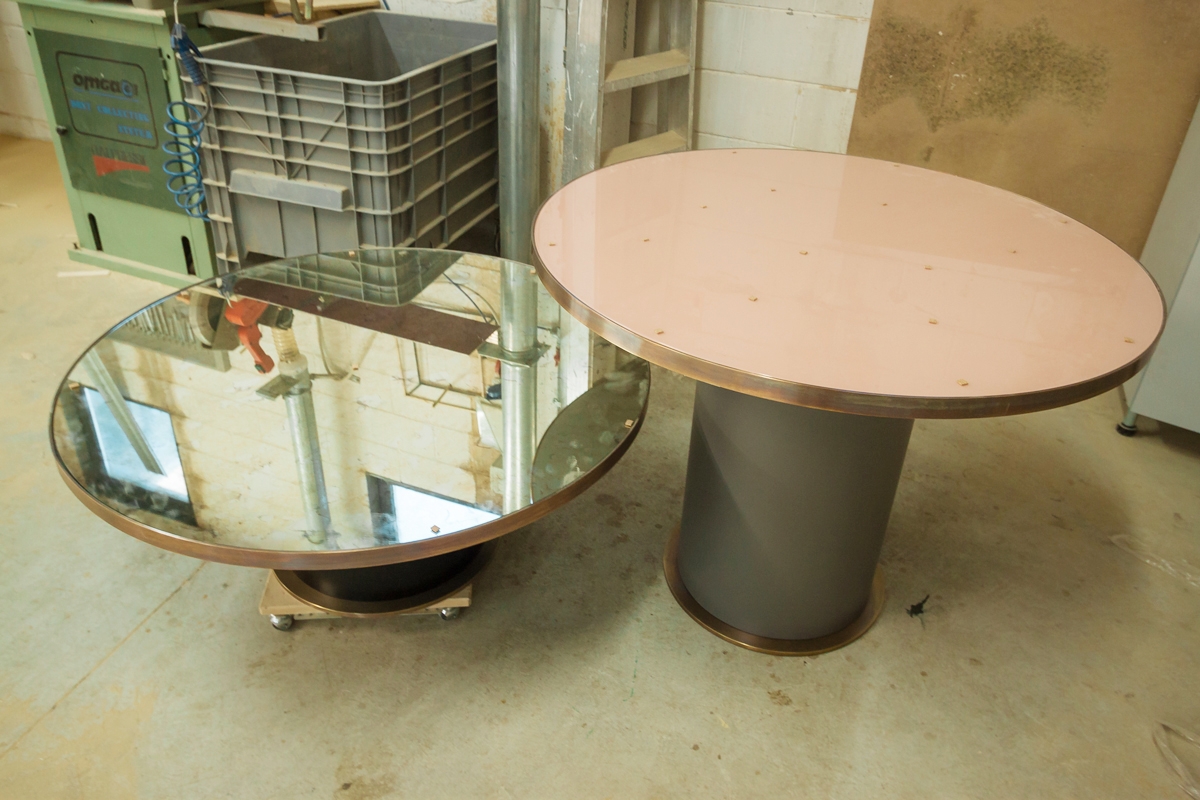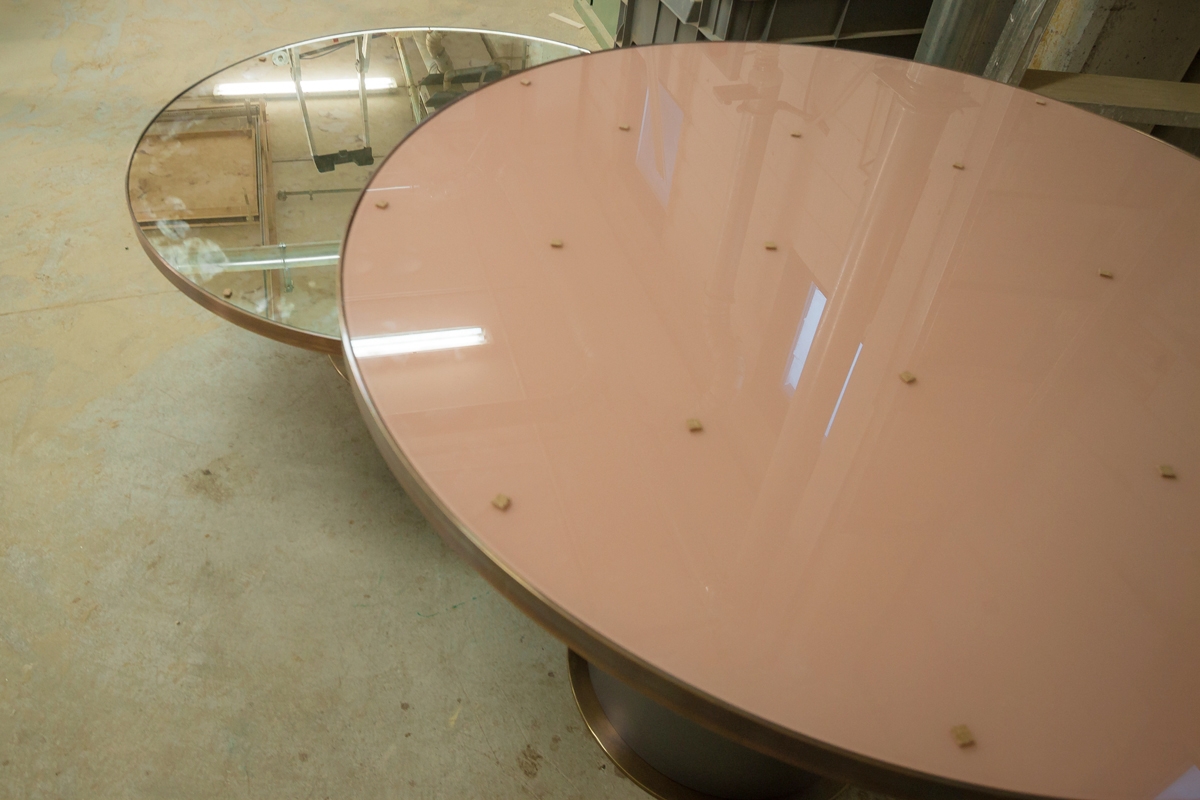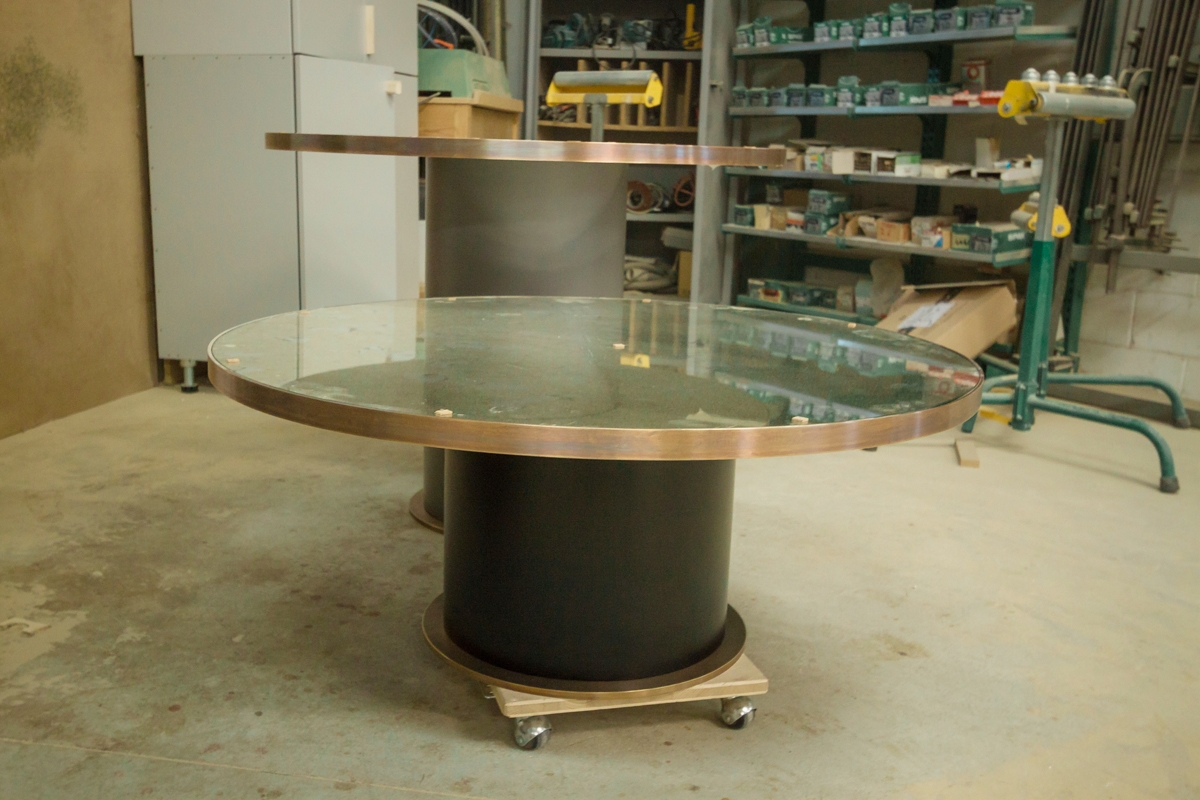 HEADBOARD
  The headboard of the back bed, on the other hand, has been pantographed in a style that is very reminiscent of the Liberty of the late '800, characterized by flexible shapes that reflect nature and its sweetness. The wooden structure was then painted in matt black and in its central part there is an insert in vienna straw.