Timeless and always updated, the luxury style is surrounded by refined and elegant interiors. The care of detail goes perfectly with the choice of high quality materials, manufacturing and design.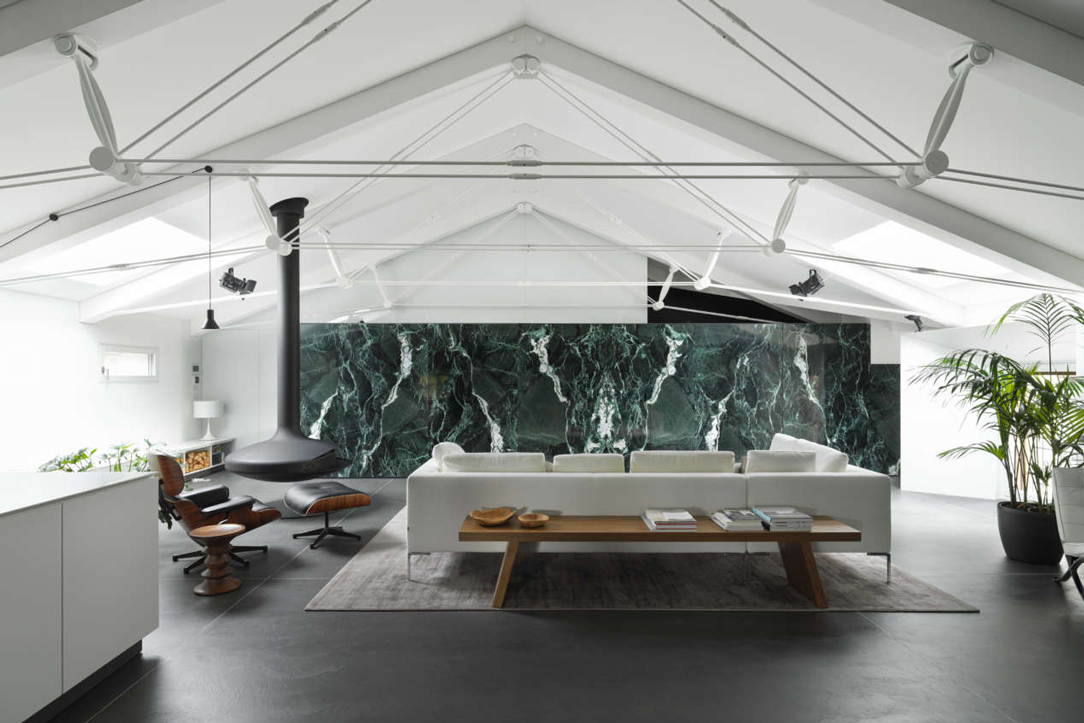 Zona living in stile luxury. GEZA Gri e Zucchi Architettura, DLN Penthouse. Foto: Gianni Antoniali
The luxury style in the western concept
Speaking about luxury style could means excess and opulence of Arab culture with furniture covered in gold leaves, mirrors and golden mosaics with excessively sinuous lines. It is therefore important to refer of this style in its western concept, which renounces opulence and excesses dictated by a deliberately exhibited richness in favor of attention to detail and refined preciousness. The luxury style in its western sense rather expresses a taste of elegance and uniqueness of the products, often owner-oriented designed.
Finishes and material
Traditional materials are chosen for their timeless beauty, even more if characterized by a fine finish. Without a doubt, the luxury style is the explosion of the marbles in their most colorful veins. Coming from all over the world, they show their preciousness with strongly characterizing ventures or slight chromatic alterations. The precious essences of the wood are also protagonists, often matching refined finishes. These were accompanied by fabrics with particular textures and the inevitable velvets, which have come back into vogue in recent years. The heart of luxury style lies in privileging quality: quality of materials, manufacturing and design. In its contemporary sense then, the luxury style meets brass details, inserts in painted glass and plays of reflection of shiny materials.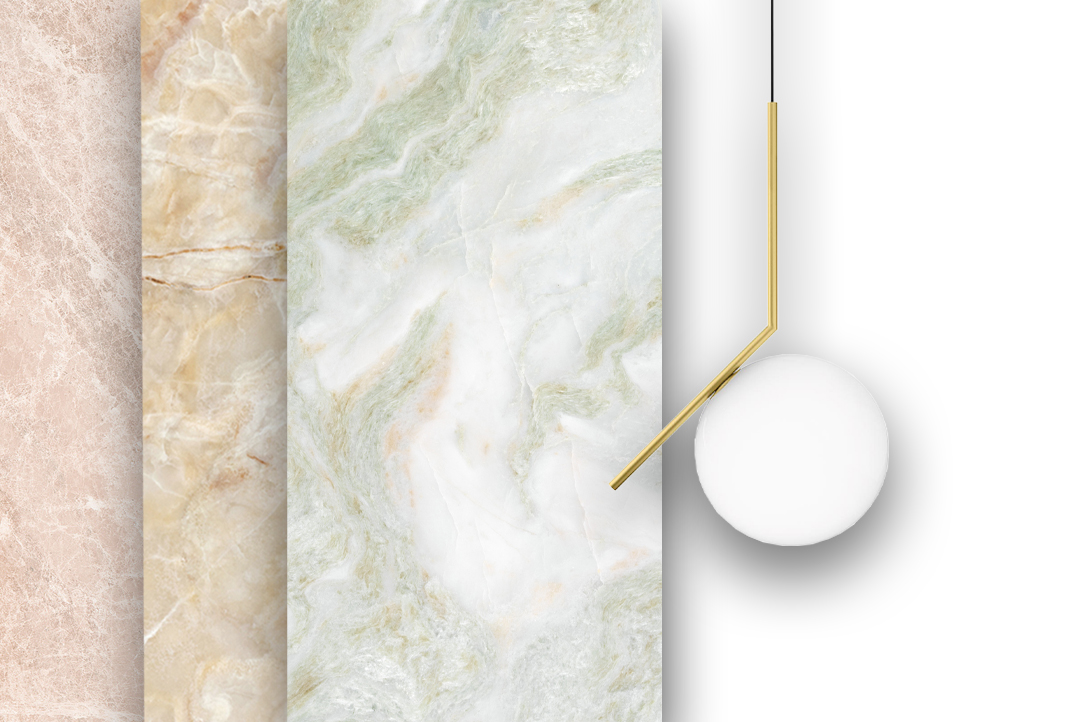 The marbles in the most colorful essences are the undisputed protagonists of the Luxury style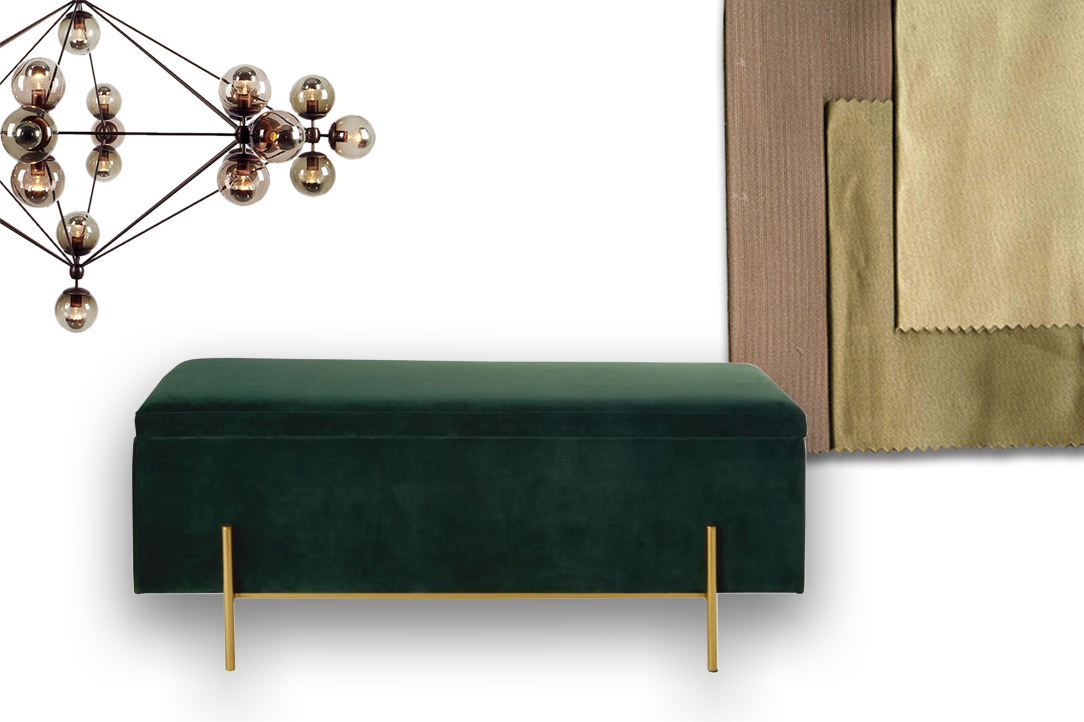 Velvet and fine fabrics accompanied by metal finishes enrich the furniture.
The contemporary luxury style
One of the most constant styles in the history of interior design, it owes its continuous success to the ability of adapting to stylistic changes over the years. Contemporary luxury in particular eliminates even more excesses and extravagances. In combination with the minimal style, it becomes more and more a sort of "added value" inside the domestic interior, standing out for its particularity. It tends to enhance the interiors in which it is, rather than the single product, becoming an elegant but delicate stylistic imprint. Contemporary luxury is a lover of brass finishes, even better if combined with velvets and suede. It meets stylistic variations according to the context. It manages to appear light and delicate if contextualized in essential interiors or with a strong impact if set on dark color ranges.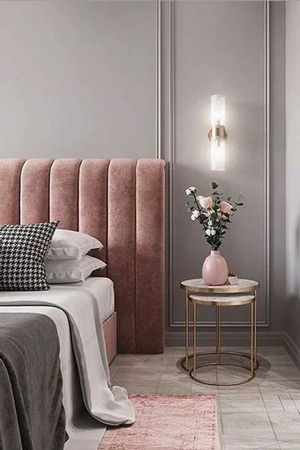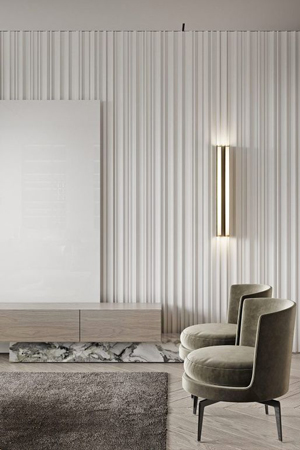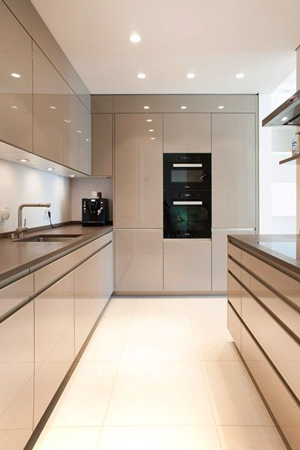 Selection of contemporary luxury references, between feeble chromatical palette and particular material finishes
Choosing the luxury style means choosing quality materials and refined design. Perfect for those who are addicted to details and a lover of elegance. Suitable for determined personalities and people fascinated by perfection.