A creation with an antique flavor, a particular request from a customer who loves wood in its natural state.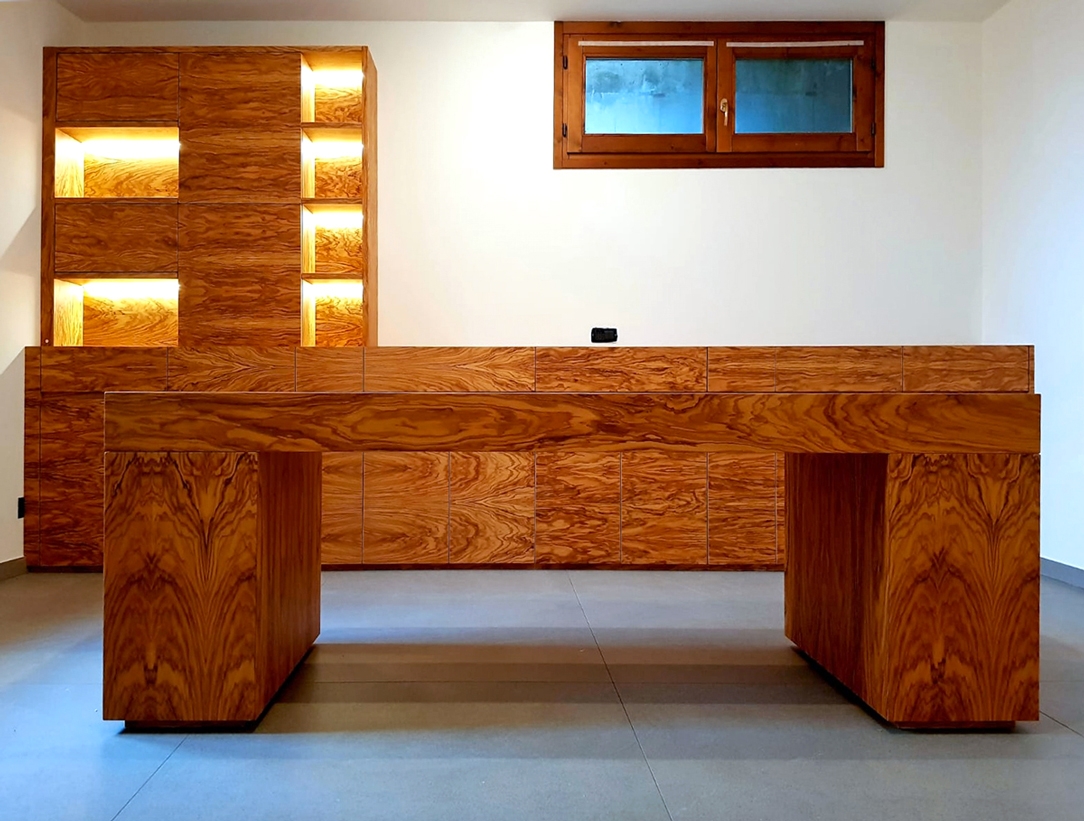 CONTEXT and MATERIAL
We are close to "That branch of Lake Como, which turns at midday". As in a Manzoni essay, imagining uninterrupted chains of mountains, nature is the protagonist here. Its rough trunks enter the walls of a private studio and define its rooms. The material chosen is the olive tree, knots and defects enriches this plant during the years and is characterized by a very fine texture of lighter streaks that are intertwined with decidedly darker streaks.
PROJECT
The furniture consists of a large equipped desk and a rear piece of furniture with a band of drawers and doors and a side column. The latter has internally illuminated open compartments. The olive veneer preserves its natural finish and the joints are carefully cut at 45 °. Respecting the vein of the wood, they give it a sense of continuity on each side.