A kitchen completely covered in steel but with a soul to discover.
STRUCTURE
Sometimes when in front of our eyes there is a piece of furniture entirely covered with a material, it is assumed that that external material is the only one used in its composition, it is not easy to thought that behind that facade there may be a skeleton of a different material that creates its structure and defines its entity. Here we want to show you how we have created a kitchen completely covered in stainless steel destined to a client in Boston.
CONSTRUCTION STEP
First point, the internal modular structure: in the central part, the elements of  sink, dishwasher, hob and all our storage elements. In the upper part the wall units and on the side the columns hosting other storage elements and appliances, such as ovens and a refrigerator. For some elements, a back is not necessary, as in the case of the refrigerating column, because the element will be perfectly inserted inside and it will have access to the electrical outlets on the walls.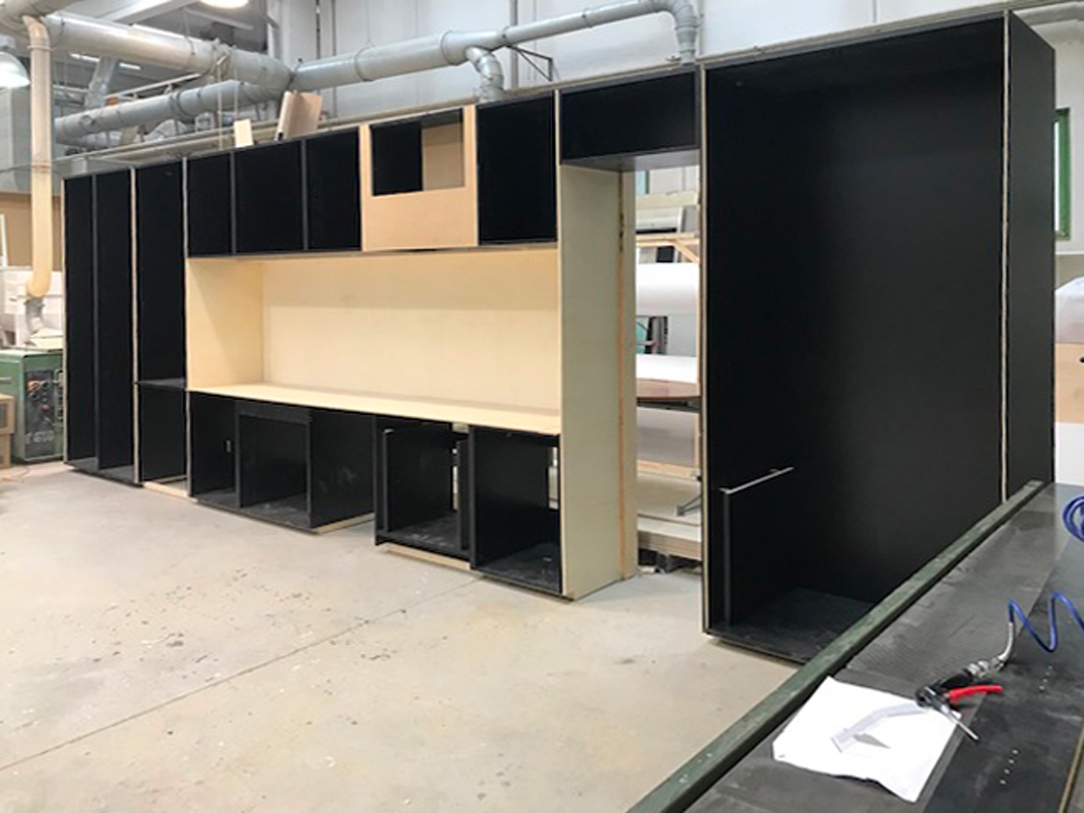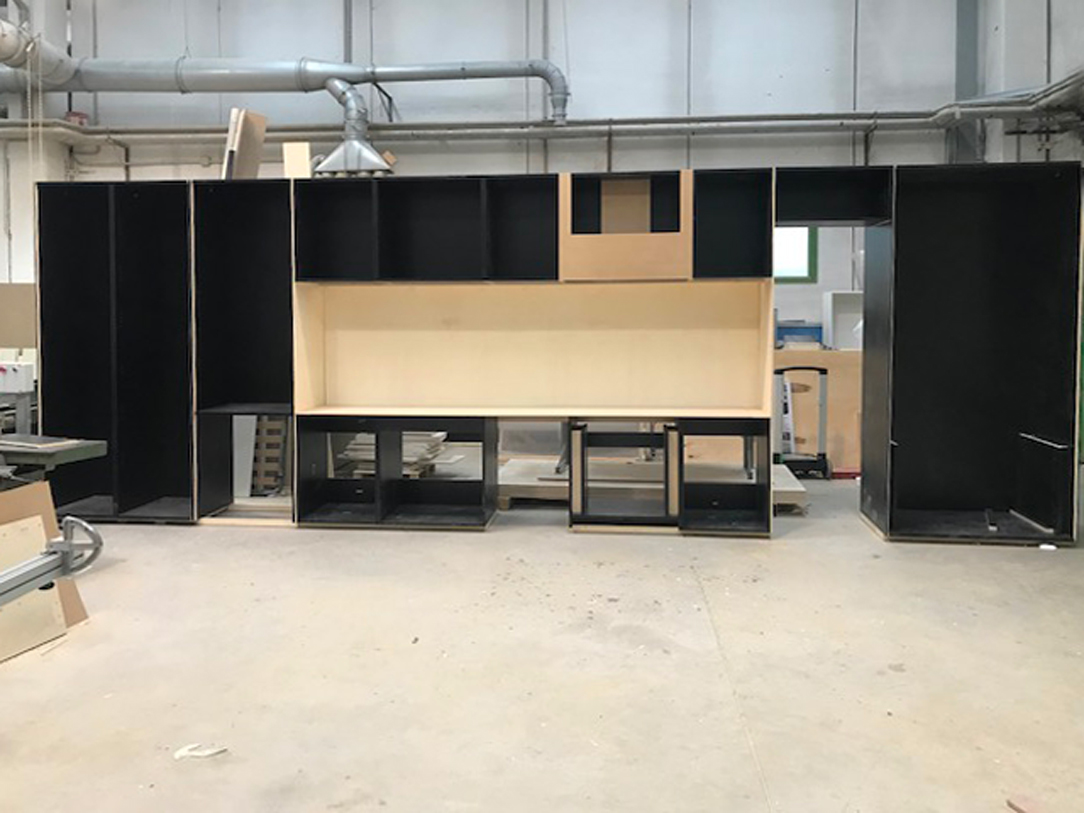 Then the bases, the rear elements and the doors are made. The whole structure is made of wood and, once assembled, with precise millimeter drawings, all the covers of the various elements are made of very thin stainless steel sheets. these will completely cover, without weighing down, our skeleton. Here are some pictures of the kitchen ready to be dismantled and shipped overseas. On each steel element is visible a protective film in order to preserve its surface from scratches and accidental impacts.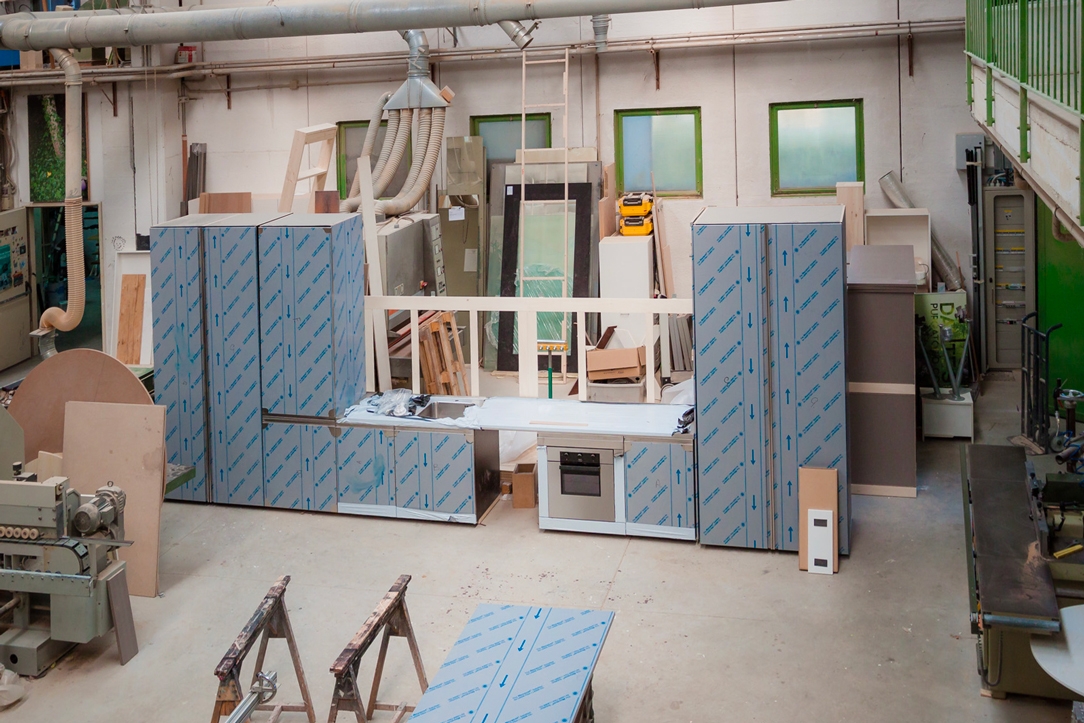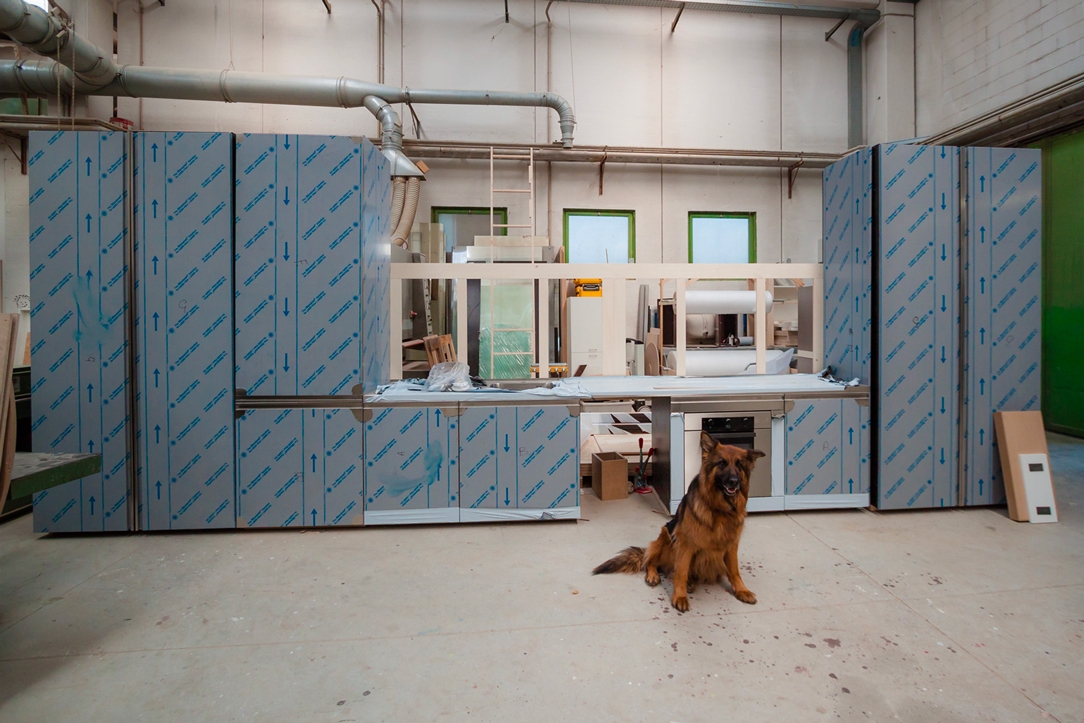 And here are the latest images of our kitchen assembled on site, in a general view and in a more specific detailed one, which highlights how, in the upper part, our structure perfectly follows the exposed beams of the ceiling. The recessed handles that characterize the entire kitchen are also clearly visible.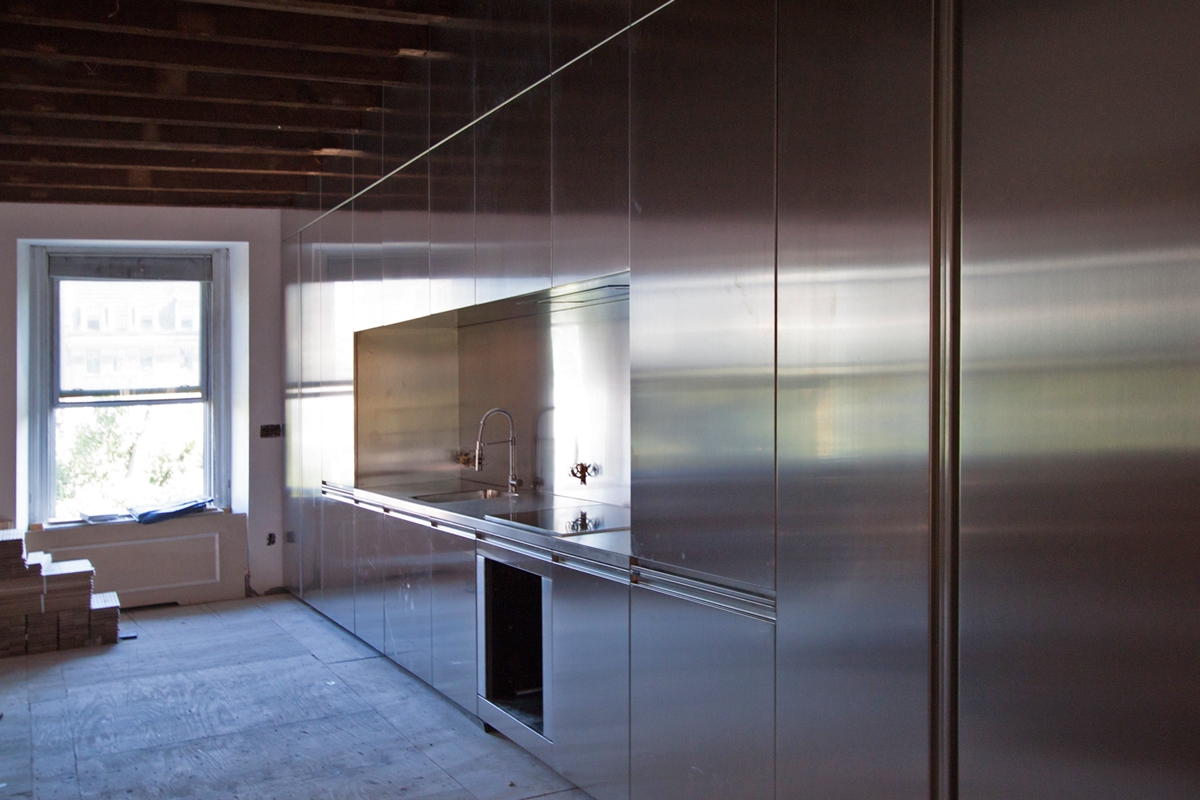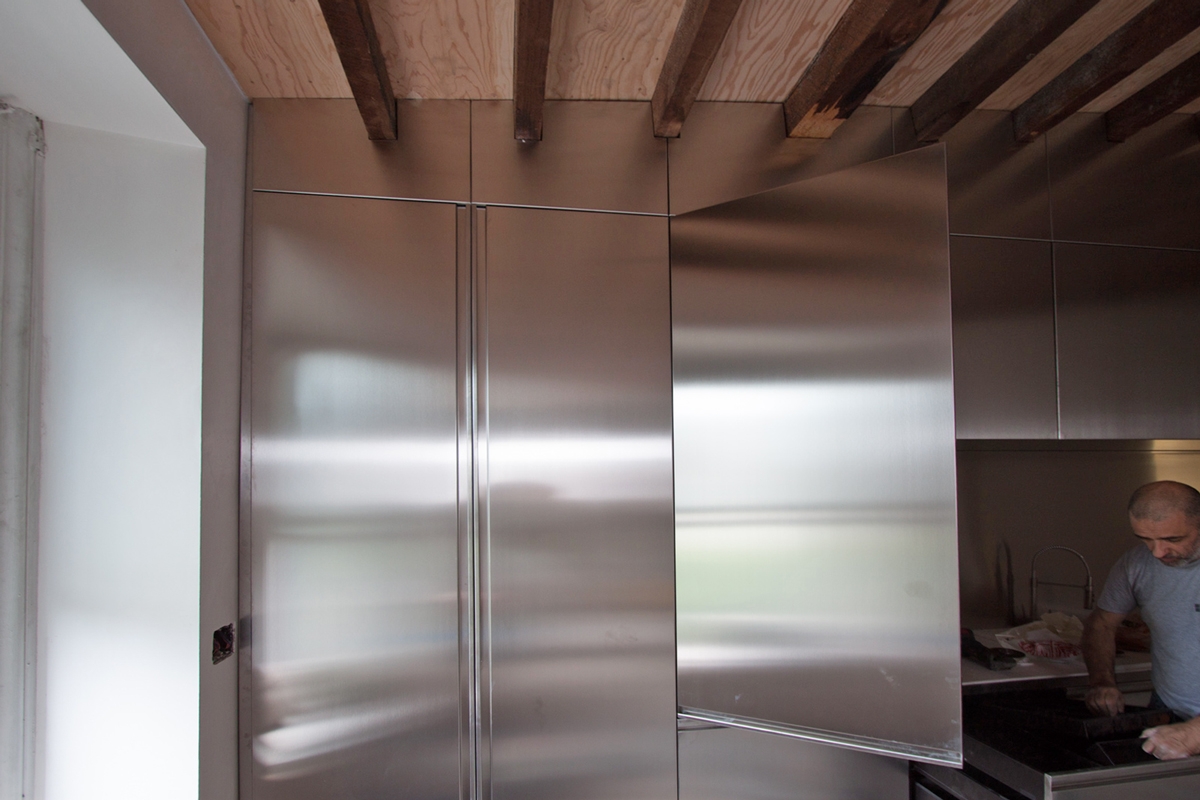 CONCLUSIONS
To conclude, never take anything for granted! Behind every realization there is a great job that concerns multiple aspects. From the management of impeccably precise executive measures, to the creation of complex structures that support and enhance the materials used in the final result.